Another Successful Musical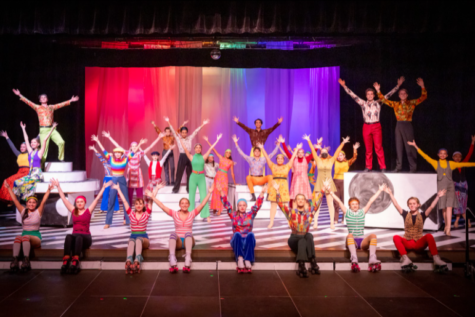 [Courtesy of Bryan Berkowitz]
       The Musical was a big hit this year. It sold out so quickly that even David Ward, the dance director, was amazed. With a video coming out soon, everyone who saw it in person might just want to watch it again on video! 
       The performers were able to perform maskless, after many many covid tests. Voices were clearer than ever before and the audience went absolutely wild, especially during Mr. Cellophane, the vocals echoed around the theater, embedding into the minds and hearts of the audience.
       After preparing for the musical for nearly 3 months, practicing for what felt like hours on end, it is sad to see it go. The seniors especially are going to miss the late rehearsals, and fun times we all had putting on costumes, makeup, and microphones. The cast is going to miss our seniors dearly, as they were the heart of the musical this year. "Mr. Cellophane", "Sara Lee", "Happy Times", "Ring Them Bells", and so many more were the highlights of the show thanks to our lovely seniors.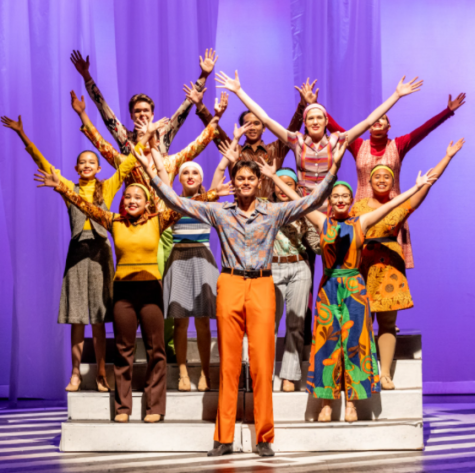 [Courtesy of Bryan Berkowitz]
       I myself was in the musical and it was so much fun to go through the whole process with the rest of the cast. I didn't get a major role, but that didn't stop me from putting my all into it, going to every practice whether it was after school or Sunday morning. So imagine how hard the seniors worked, with even more on their shoulders. I will always remember the funny moments like how everyone backstage said "Ah Swedish" in New York, New York, even though we weren't supposed to and so many other fun moments. Yes, at times it was stressful and I asked "When is this going to end?"  but it definitely was worth it because in the end I now have experience and can't wait for next year and my own senior year musical. 
       This year, there are so many thanks in order: for David Ward who directed and believed in the show, for Mrs. Schad who dealt with our constant chatter and helped us improve solos, for Mr. Van Amburgh who made the amazing set pieces on wheels that allowed the show to go to new heights, for Mr. Della Croche who helped us run the sound and played the drums, for Ava Notorangelo and Alara Berkmen who made lights and played piano respectively, for Evan Smith who has been our spotlight guy for years, for Amy Lord who organized our microphones and helped our voices be heard, for Andre and Vanessa who made the wonderful costumes that brought the show to life. And to so many others: thank you.
       Also a special thanks to Mrs. Madden and Mr. Madden who let the cast have the final party at their house with cake, hot chocolate, platters, and candy. It was an amazing night where Josh almost cut his hair off on Mrs. Madden's ceiling fan and David talked about Cats for the last time (that day at least).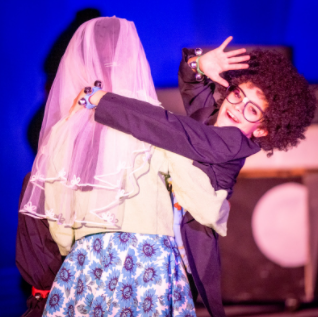 [Courtesy of Bryan Berkowitz]
Here's to another great musical next year!