Got Pi? Showcasing Seabury Hall's Math Team
       It's not all just protractors and calculators. "It is a lot of fun," says Lyn Chen, co-leader of the Seabury Hall Math Team. "You get a lot better at math and it is really great learning things that you wouldn't necessarily learn in the classroom otherwise."
       The Seabury Hall Math Team consists of some of the most inquiring minds in the Seabury Hall community. As reigning champions of the Hawaii Math Bowl, Seabury's mathletes work hard to learn and explore the multiple nuances of mathematics.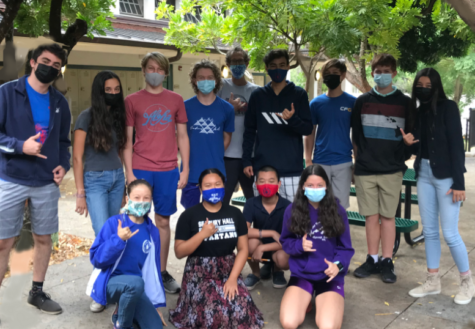 Standing (Left to Right): Evan Lipetz, Bobby Goldyn, Jack Bendon, Jack Stewart, Mr. Wilson, John Kaahui, William Judge, Kelan Janneck, Kaileigh Cabanilla. Sitting: Camry Gach, Lyn Chen, Wenbin Li, and Kayla Bush
       Math competitions consist of varying subjects ranging from Algebra to Geometry to Calculus and each event explores different topics in the world of numerics. The large number of participants from various Hawaii high schools allows for new ideas and challenges which members may have not experienced in class yet. This aspect of the math team is one of Chen's favorites.  "You can explore things that you haven't been able to learn yet [in the classroom]. A freshman can even try out calculus if they want." 
       Camry Gach, a co-leader of the Seabury Hall Math Team alongside Chen, has enjoyed her experience in this extracurricular throughout her high school career. "The Seabury Hall Math Team has really helped me be able to communicate my ideas to other students. I really like the idea of being able to solve [difficult math problems] as a team and seeing other people's perspectives."
       In the past, the Spartan Mathletes had the opportunity to visit other high school campuses with other Maui math enthusiasts through monthly competitions. Due to the pandemic, students now compete from their own school's campus and interact with other schools via Google Meets.
       Despite the new safety precautions, the fun has not stopped. Monthly math meets conclude with fun games such as state-wide Kahoot quizzes, open chat, and photo contests, allowing Hawaii's math community to connect, enrich, and thrive. 
       Anyone of any skill level can join the excitement! If you are interested in learning more about Seabury Hall's Math Team, the club is always accepting future mathletes for the year's remaining competitions. "We are still accepting new members and we would be very happy for you to join. Just put your best foot forward, no matter your skill level," says Gach. 
       Show your Spartan pride by cheering Seabury Hall's Math Team's journey toward defending their championship at the Hawaii Math Super Bowl in May 2022.
Go Spartans!
About the Contributor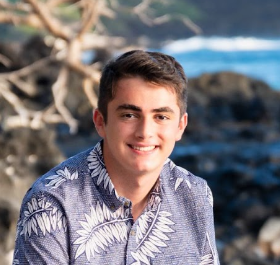 Evan Lipetz, Staff Writer
Evan is currently a Senior at Seabury Hall and is always looking for an outlet to expand his skills and passions. Some of his extracurriculars include...