The 2014-2015 social committee hopes more students attend events next year
Next year, the new social committee here at Seabury Hall will consist of Tait Longhi, Niki Shaw, Alexis Smith, Duncan Harrisson, Maya Okamura, and Gabriella Diaz, who are all currently juniors. These five students were elected by the student body to organize dances, movie nights, and other fun activities.
Mr. Winham, head of Seabury Hall's upper school, said, "The social committee is responsible for creating events that bring the entire upper school community together in a manner that allows them to have fun experiences together in a safe and drug-free environment."
Smith explained that the social committee is an important part of the Seabury Hall community because, "After all the work we do, I feel like we deserve a couple days to have fun and dance."
Longhi expressed that next year will go well because, "We all work really well together and were all spirited as well as organized and hope to make really fun events and also work with spirit committee too."
One of the social committee's goals is to get more students involved. "I would like to have the student body more involved, and to include everyone, so that everyone can have the best possible year," Longhi said. "We really want to make the year really inclusive. Having underclassman as well as upperclassman come up to us and suggest things they want to do in the next year."
"I'm looking forward to their creativity and creating dances, themed dances and then of course prom. But I'm also looking forward to see them put on other social activities beyond just dances," Winham stated.
Smith's goals for the upcoming year are "to definitely include the freshman more in activities we do so they don't feel so excluded from prom." She also expressed her new ideas for the new year, stating that they have "more interesting ideas for dances and were trying to change the theme for prom, so it will be unique and special."
As the lone male on the committee, Harrisson became part of the committee because he "just wanted it to make a fun experience for everyone. I thought that a guy being on social committee would help give a guys voice about certain events, or dances." He hopes that the social committee will "try to raise as much money as possible, so we can have more events and have prom be as fun as possible."
Next year's social committee is already on top of their game, and they will work hard to bring Seabury Hall the best year possible.
About the Contributor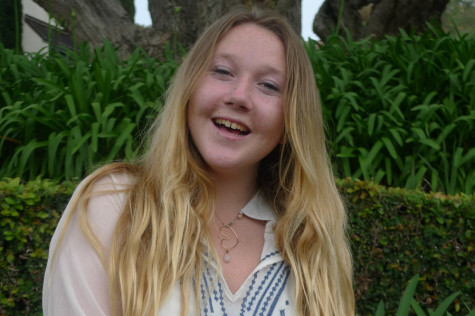 Sage Reardon, Staff Writer
Sage Reardon is freshman at Seabury Hall. This is  her first year at the school. Previously, she attended Kihei Charter School before coming to Seabury...