Opinion: Tait Talks: An introduction
Hello, everyone, and welcome to my new column. For those of you who do not know me, I am Tait Longhi. If you want to know the basics about me, here they are: I am a junior here at Seabury Hall; I love reading and writing, which has led me to desire majoring in journalism; and I have an undying love for anything French (if you know, you know).
My column will act as a gateway into my thoughts and opinions on just about anything. Considering that I am nearing the end of my junior year, the college application process is underway, so that will definitely be a topic I will be covering while I go through it all. Not only that, but I also plan on writing about topics ranging from school events, like prom, to social, gender, and cultural issues. Essentially, I plan on writing about whatever I find relevant to me, whatever I believe should be discussed and considered, whatever is a "hot topic" in my personal opinion.
I have been a curious person my entire life. In any aspect that I find remotely interesting, I will try my best to investigate it, trying to understand the situation or person I am learning about. Not only that, but I am generally a open person, so sharing personal experiences will not be that hard for me.
In the spirit of curiosity and sharing, I would love some interaction! I would enjoy answering your questions. Not only would this allow me to explore a new topic that I may not have written about before, but it also would help me broaden my spectrum of what my peers want to hear about. Suggestions are welcome, too. I am all ears!
I hope you enjoy the pieces that I will be writing. I am certainly excited to start writing these articles!
About the Contributor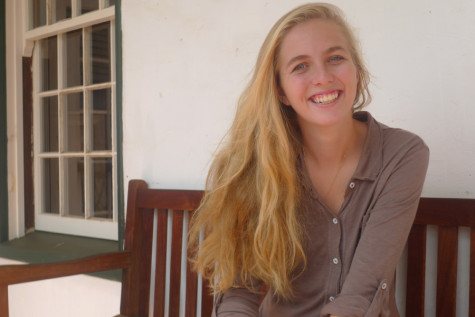 Tait Longhi, Staff Writer
Tait Longhi is a senior at Seabury Hall. She has been attending the school since her freshman year in high school, and she has enjoyed it tremendously....