State champion Alyssa Bettendorf runs towards her future
"Knowing that I tried my best, win or lose, always makes me feel good about the hard work I put in," said senior Alyssa Bettendorf, a Seabury Hall senior who is best known for her talent in track.
Last season, Bettendorf broke three records in all the events she ran. This season, she got first in the state in the 100, 200, and 400 meter dashes, third in the long jump, and sixth in 4×400 meter relay along with her teammates Dakota Grossman, Christy Fell, and Kiana Smith.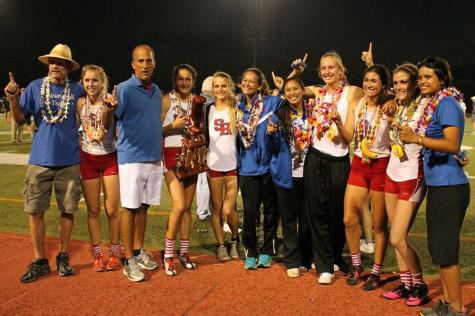 Bettendorf began her running career in middle school, but only as a jumper. She started competitively running in her sophomore year. "I never used to like to run but I found I liked the competitiveness of running track," she stated. "I've always been competitive and running gives me a way to show it."
"I struggled [with] confidence on the track, which usually resulted in extreme nervousness," she said. "Over the years, I have overcome this by simply changing my mindset during all of my practices and meets."
This change in mindset has helped Bettendorf quite a bit because she broke all the records in the events she participated in last season: the 200, the 4×400, and the long jump. She also will also be attending college on a running scholarship.
Before meets, Bettendorf tries to visualize what she will be doing. During the meets, she tries not to even have a thought process. She focuses everything on what is ahead of her.
"I get distracted easily by the crowd so I try to put myself in a tunnel where it's just me and anyone who tries to pass me," she said.
In the fall, Bettendorf will attend University of Northern Colorado on a running scholarship and plans to study psychology while running the 400 as a runner and a sprinter.
"I do not have specific goals other than to run and jump the best I can," she said. "I just want to continually get faster and stronger so that I can keep beating my personal records."
Before coming to Seabury Hall in her freshman year, Bettendorf attended Doris Todd Memorial Christian School. When she is not running, she enjoys painting and drawing. "It works as a good stress release," she said.
Coach Bobby Grossman, the track coach, has influenced Bettendorf as a runner. He helped her get into a NCAA Division I school, and inspires her as a runner. "He is the one who has taught me everything I know when it comes to being a good runner, mentally and physically," she said.
"[Alyssa has] dedication, determination, talent and most importantly, consistency," Grossman stated in an email. "She is very talented and her track records speak for themselves." Since Bettendorf is a senior, she will be leaving Coach Grossman and the Seabury Hall team.
"I think she will improve in college," Grossman said in an email. "Alyssa will do great or I'm going to have talk with her."
Good luck, Alyssa, as you venture off to University of Northern Colorado. The Seabury Hall community expects to hear great things of you in the future.
About the Contributor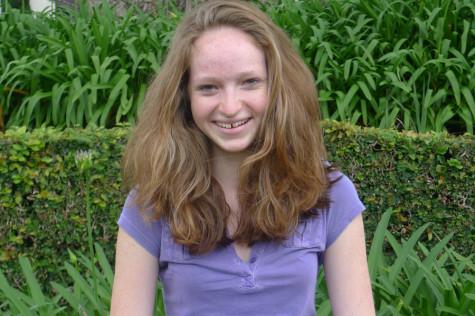 Eliza Wright, Staff Writer
Eliza Wright is a freshman at Seabury Hall. She also attended middle school at Seabury Hall, so this is her fourth year at the school. Wright has been...