On Sunday, April 6, Seabury Hall hosted a TEDxYouth event at the A'ali'ikuhonua Creative Art Center, which was organized by Seabury Hall junior Jasmine Doan. The purpose of this event was "to inspire and empower the youth of Maui," according to the [email protected] website.
"I wanted to give students an opportunity to voice their ideas and opinions because there's not a lot of outlets here on Maui," said Doan. Twelve student speakers shared their unique experiences and ideas, seeking to impact all who listened.
The TED talks are organized events in which speakers share their ideas with an audience. These talks are an opportunity for people to share their passions, beliefs, and discoveries with other people. The "x" in [email protected] signifies that this particular event was independently organized.
Doan found out about the independently organized events "when Mr. Schmidt announced that TEDxMaui was giving out free tickets." She said, "After I learned about that, I went to the library, and I looked online and researched about TEDxMaui. Then I learned that ordinary people can organize an event. That's when I decided that I was going to organize [one]."
The topic of this local event was "Imagining a Better Tomorrow." Students from schools all over Maui gathered to share their ideals under this topic. The four subtopics were heroes, discrimination, originality, and experiential learning. By utilizing the lessons learned under the four discussions, the speakers sought to help Maui youth change the future.
Speakers Zeb Mehring, Quinn Shiraishi, and Rosie Kulhavy-Sutherland talked about heroes, and how we can become them and be influenced by them. This was a topic that people of all ages could relate to.
Mehring, a Seabury Hall junior, shared his experiences in reading and acting, and how fictional heroes taught him lessons and enabled him to be a more courageous person. Shiraishi, a freshman at Kamehameha Schools Maui, talked about how anybody can be a hero, even average teenagers. Kulhavy-Sutherland, a junior at King Kekaulike High School, spoke on overcoming fear, and how to become the heroes you want to be and how to adjust your ideals to reality.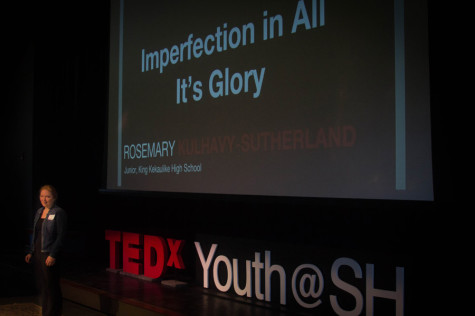 Mehring said, "I chose to talk about what I did because I felt that I had an experience that was worth sharing and that I felt not a lot of other people had. I wanted to show [the audience] something about myself, and encourage them to do something new and better their own lives."
The second speech subject was discrimination, discussed by McKayla Wandell, David Cabanero, and Rui-Li Inge. The overall message was that society needs to rise above the prejudice and bullying that exists in almost every school.
Wandell, a junior at Baldwin High School, and Inge, senior at Seabury Hall, shared their own personal experiences with discrimination and stereotypes, providing a new perspective on how it feels to be bullied for things you cannot change. Cabanero, a junior at Baldwin, passionately advocated for equality between races and genders, because we are all human.
Seabury Hall junior Natasha Salamack took Wandell's speech in particular to heart. "[Her talk] made me realize that I could be and do more than what everyone believes," said Salamack.
The third topic broached by Aaron Rohozinski, a freshman at Seabury Hall and a staff writer for "The Seabury Tides"; Anna Ezzy, a junior at Seabury Hall; and Thomas Hayashi, a sophomore at Seabury Hall, was originality. Many people have trouble finding something original to care about and be passionate about, and the speakers wanted to change that.
Ezzy shared her original ideas in regards to saving the orangutans. Hayashi talked about inspiring, original figures in history.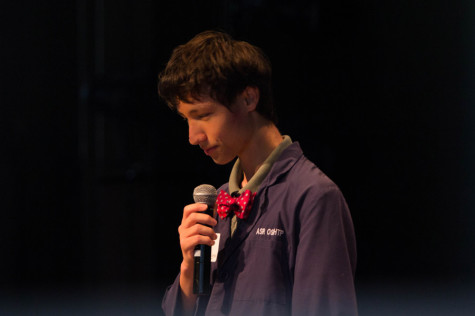 The final discussion was on experiential learning, with speeches by Matthew Thomas Sturm, William Summers, and James Hill. They talked about unique learning experiences that they have had, as well as learning as a whole.
Summers, a junior at Baldwin, shined a light on history classes. Students generally tend to dislike history, but by telling the audience how to make history personal to your own experiences, he showed them how to make these classes more exciting and interesting.
Hill, an eighth grader at Sacred Hearts School, and Sturm, a junior at Maui High School, talked about their educational escapades. Hill has been in the Worldwide Voyage of Hokule'a project through the Polynesian Voyaging Society, and shared some things he had learned through it. Sturm sought education on his own, and using his scientific mind, worked on creating a model of a levitating train system. If the system could be implemented nationally, it would save a lot of energy and money.
The TEDxYouth event was a huge experience for all of the speakers. "It made me feel like all my practice and hard work paid off," said Shiraishi.
Cabanero said that the whole experience was "amazing; all the speakers are so very talented and friendly. I learned that, although we are very diverse in topics, we are still united in the way that we want to talk about bettering the future."
Doan also learned a lot through organizing the event. "I learned a lot about bringing together a team and having really good communication with everyone. I also learned that there's a lot to learn from failure, and that nothing is really failure because you always learn a lot of lessons from them," she stated.
The event also united the viewers, giving them common things to think about and talk about. The talks influenced many students here at Seabury Hall.
Seabury Hall freshman Kiarra Burkitt said, "I felt inspired because these young kids could go up there and talk about something they're passionate about."
Corin Nishimoto, a sophomore at Seabury Hall, made connections between talks and his own life. He stated, "I could make connections between the talks and my own life."
[email protected] should be making another appearance in 2015. "I think it was a great opportunity for the students. It was also really beneficial for our student organizers, they learned a lot of skills," said Doan. She is very interested in organizing an event again.
The attending student body was definitely impressed and will have something to look forward to next year. Doan recounted, "Some of [the students] were telling me that they want to speak at next year's event."
About the Contributor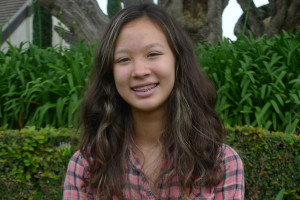 Faith Berry, Staff Writer
Faith Berry is a freshman at Seabury Hall. She has attended Seabury since sixth grade, making this her fourth year at the school. Her favorite subjects...