Seabury Hall students discovered traveling is learning on recent trip to Ireland and Scotland
This spring break, six Seabury Hall students and one faculty member went to Ireland and Scotland to see medieval art and to, hopefully, be inspired by these masterworks. The trip mostly involved AP art and history students but also other Seabury Hall students.
Elle Carvalho, a senior, said, "It was completely inspiring. We met a lot of different kind of people. We saw street art and street performers. Everything around is just so different, really different from Hawaii. It completely opens your eyes to a different kind of living and things that you can do with your life."
Abby Stoner, also a senior, stated, "The purpose is probably just to enlighten kids on the different forms of art types in the world and how it is not closed minded everywhere else. Hawaii can kind of make you think it's closed minded a little, and Europe can really open that up."
Seabury Hall students have been going to Europe for about six years. It originally started with the AP art and AP European history classes, but now only Lenda McGehee, the AP art teacher, runs the program, and she has enjoyed her experiences traveling with students since the first trip.
McGehee described the trip as "a rite of passage for [students]. They leave here generally more island kids with not a lot of experience in travel or in being out in the world and they come back as self-confident world travelers, so it's a great rite of passage prior to their exodus to college."
The students definitely had the chance to get their "travel skills" in action. They first traveled to Dublin, Ireland, where they visited the medieval college called Trinity College, which has an extraordinary library.
McGehee described the enormousness, "There is a library there that is amazing to see all these beautiful hard bound books from floor to ceiling. A room bigger than the C.A.C."
They also experienced some culture during a St. Patrick's Day parade in downtown Dublin where people from all over the country and even the continent came to celebrate. The streets were covered with people, artwork, dancers, and singers, immersing the students in Irish culture.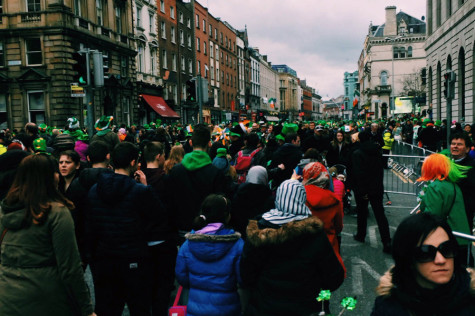 It seemed as if all of Dublin came to this parade, and to get the best seat in the house spectators had to get creative. Danielle Ferrer, a senior, said, "They had big blockades like gates covered in tarps, so they were a lot of people who brought ladders with them and so you could see little kids with their families sitting on ladders with the youngest kid on top."
People all over dressed up in green with painted faces and most people bought hats with red beards attached to them. This celebration shows how they cherish Saint Patrick's Day and that they go a bit extreme into making it a very memorable parade.
On a ferry going to Scotland, students got to see the extraordinary landscape between both Ireland and Scotland.
McGehee said, "It's a couple of hour ride on this ferry that you could see both Ireland and Scotland on either side of you, so it was a stunningly beautiful experience."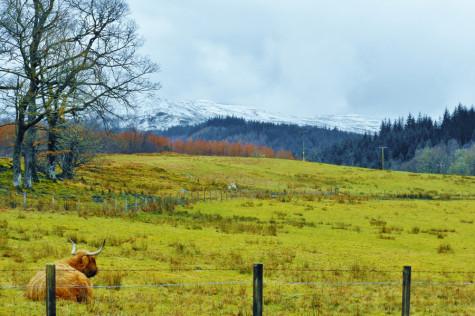 In Scotland, the students went in underground caverns where people lived their daily lives in the medieval times. The travelers were able to learn about what it was like during the medieval times in a cultural way. People had to carve out these cities for them to be liveable and that, in a way, is art. It takes great skill and craftsmanship to turn rock into buildings.
Modern art museums were included in the trip, and student were able to stand so close to famous paintings, which awed the students greatly, especially the AP art students.
Jenna Loesberg, a senior, said, "Seeing the pieces that we study about in our history classes is very inspiring, and it's easier to learn about art in real life than in a text book."
Art is not something you memorize; it is something you feel. For these students to had the opportunity to see these paintings in real life, which let them connect with the piece and even the artist.
McGehee commented, "For many of the students, they have never seen master artworks directly. They only seen them in books, so it is a transcendental experience for them to actually be able to see the strokes of the work and see the piece directly."
This trip lets student get out of the classroom and textbooks to learn about history and art in a fun and beneficial way. There are more values in this trip other than seeing art and architecture; learning how to be independent is also intertwined into the trip.
Stone explained the importance of traveling stating, "It is just important for kids to get out without their parents. Being in another country with your friends is a lot different than being with your parents and being in that kind of routine."
It is important for a students to be on their own before they go to college, and this is a great opportunity for them. Going out of the country is a privilege and to be able to attend this is a gift to students who do not of the resources to travel on their own time.
Loesberg stated, "I wouldn't have had the opportunity to travel outside the country if it wasn't for this trip, so it was really special for me."
Traveling for educational purposes is not just about education; it is also about experiencing new culture that can teach students outside of textbooks.
Elle Carvalho, a senior, said, "It was completely inspiring. We met a lot of different kind of people. We saw street art and street performers. Everything around is just so different, really different from hawaii. It completely open your eyes to a different kind of living and things that you can do with your life."
If students are interested in traveling and experiencing European art, they should speak with McGehee, and before they know it, they will be on the next flight to a foreign country. Students do not have to be an artist; it is for everyone and anyone.
Carvalho recommended the trip "to anybody who is into traveling. It is not expensive at all because we do a lot of fundraising and its totally worth the dollar amount and so much more. It's an experience that can't be bought, especially when you go with your friends."
Do not give up on traveling for school purposes; it is a once in a lifetime opportunity for you to get out into the world without parents. Europe is waiting for you to take the first step, asking for it.
About the Contributor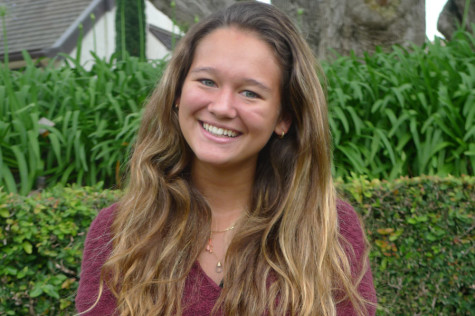 Ava Shipman, Staff Writer
Ava Shipman is a freshman at Seabury Hall. She has been attending the school since the sixth grade, and she has enjoyed what it has to offer her. Her favorite...