Student Spotlight: Daeja Vinoray
Daeja Vinoray is a seventh grader at Seabury Hall who is very diligent at school. She was admitted for the headmasters list this semester and is very proud of her work. Vinoray is also funny and very charming. Her big smile brightens people's day on a daily basis. Vinoray always laughs and has a positive attitude to everything that she does. When she is not preparing for school, she is dancing hula and spending time with her friends, whom she loves. She keeps her life full from dancing, performing, and running cross country. She is a great student who does her best inside and outside of school.
What is your favorite subject and why?
English because Mr. Walsh is really cool and funny, and he makes it fun.
What extracurricular activities do you do?
Hula and cross country
What do you like to do outside of school?
Hula and go to the beach
What do you want to do when you grow up and why?
I wanna be a Marine Biologist because I want to study the ocean and the creatures in the ocean.
What is one thing that makes you happy and why?
My friends because they're weird, and that's why I love them.
About the Contributor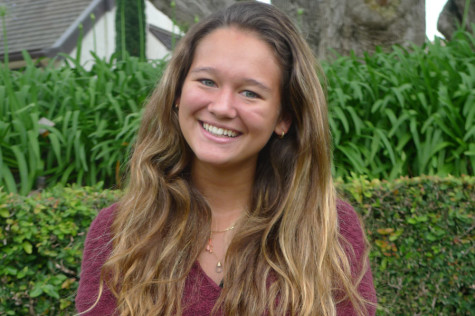 Ava Shipman, Staff Writer
Ava Shipman is a freshman at Seabury Hall. She has been attending the school since the sixth grade, and she has enjoyed what it has to offer her. Her favorite...