Student Spotlight: Ari Arkles
Junior Ari Arkles is a kind and compassionate 17-year-old who attended Montessori before he started attending Seabury Hall in ninth grade. Ari will never hesitate to lend a helping hand to someone in need. He loves animals and is considering a career that involves helping them. Although he is often busy with school, in his free time, he is either in the ocean, the water of Twin Falls, or his room, playing video games. He is truly a delight to be around and a great friend.
What is your favorite subject in school and why?
Lunch because there's always good food!
What extracurricular activities do you do and why?
I play tennis because I feel like it's the easiest sport there is to do, and also because it's fun!
What do you want to be when you grow up and why?
I either want to be a chiropractor or a veterinarian because I will be able to help people and animals.
What do you like to do outside of school?
I like to play video games and hang out at the beach. I also love doing trick jumps at Twin Falls.
What is one thing you love?
Pasta. We just had spaghetti and meatballs, so that's the first thing that came to mind.
About the Contributor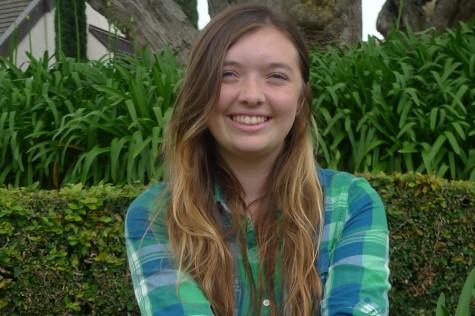 Jessica Brown, Staff Writer
Jessica Brown is a senior on the Seabury Hall Journalism staff. At the age of nine, she moved to Maui from a small town in California, and she has attended...