Ms. Pirsch is Seabury Hall's peacemaker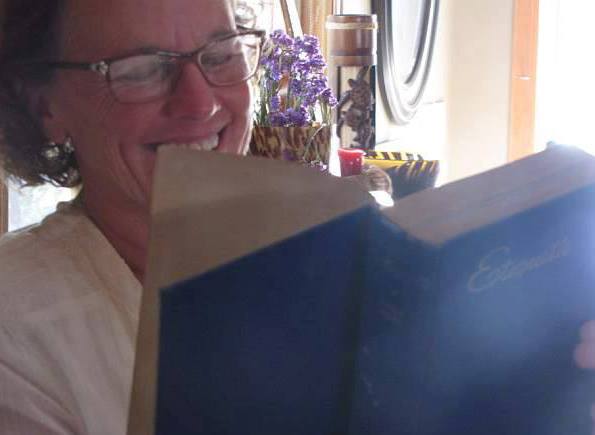 Students here at Seabury Hall know about stress. At times, our lives feel like we are simply jumping from one deadline to the next. Some people use unhealthy coping mechanisms, if they even try to cope.  But there is a person at Seabury Hall whom we see almost daily, who knows us, who helps us, who will be there for us in a time of need. This person is school counselor Susan Pirsch.
Pirsch was born in Minneapolis, Minnesota. She attended Willmar Senior High School, then moved to Maui and went to Maui Community College, University of Hawaii Manoa and back again to University of Hawaii for a masters in Public Health and University of Phoenix for a masters in counseling.
"I just like working with people, that's all," said Pirsch.
In 1999, Pirsch came to Seabury Hall. She stated, "There was a position open in the development office, and at that point I'd been working in a non-profit the youth centers (now the Boys and Girls Clubs), and I was executive director and I wanted to enhance my skills in raising funds. And when I got into that I realized that I really valued working with people more than raising money, so I became a counselor."
Pirsch teaches us to accept ourselves, a problem that she sees with many students here. How can you accept yourself? "As you get older, you get better at it, we hope. But it is hard to accept that the world can be difficult. Things can be difficult, teachers can be difficult, family can be. And that's all okay. Those are great places to learn from," said Pirsch. She teaches us that the first step to being a happier person is accepting ourselves for who we are.
Upper School Head Mr. Scott Winham who has been friends with Pirsch for 14, years said, "I think she provides both students and faculty someone that they can sort of honestly express themselves with and feel comfortable that they are going to get a response that in their best interest and something that helps them process."
"Content," is the word Pirsch would use to describe herself. Being content is one of the most important things to be as a counselor. If she is content, Ms. Pirsch can be out of her own life and be a part of the solution in ours. "If I have something to prove, I'm not going to listen very well to them and what their story is. If I don't have anything to prove and I am content with where I am, then their story shows me where the answer is for them," she said.
"She has a relaxed and easy-going personality that is different from any educator that I have met. This makes it easy to open up and talk to her. She provides students with a sanctuary on campus where one is completely safe from the pressures of everyday life," said Pirsch's freshman advisee Zander Medrano.
Pirsch's office is a stress-free environment. In school, there are many things affecting students: homework, grades, essays, and, on top of that, personal problems. Pirsch's room is one of the few places where those things do not have to exist.
"If I have a plan or an agenda to push through with a child, and sometimes I do, I mean I need to get them thinking about doing better in school or something. But if I have an agenda that I'm going to push too hard, I'm not respecting where that person is," said Pirsch. If you or a friend is having trouble, go see Ms. Pirsch. Her door is always open.
About the Contributor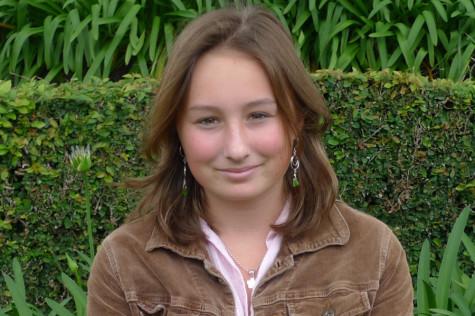 Gillian Hedden, Staff Writer
Gillian Hedden is a freshman at Seabury Hall. She was born in California but was raised on Maui. Hedden is a member of the Seabury Hall dive team, as well...