Student Spotlight: Travis Mrantz
Travis Mrantz, a senior at Seabury Hall, is a valuable member of many different sports teams. He spends much of his free time working on cars, going to the beach, and spending time with his girlfriend. He is a kind person who is surrounded by friends and family who love him. Although his time at Seabury Hall is coming to a close, he has made a positive impact on the people around him.
What is your favorite subject and why?
Engineering. I like how you get to build stuff and actually work on things. Plus, the class is really chill.
What extracurricular activities do you do?
I do sports for the school. I played soccer and football, and I was planning to do baseball but this year I am doing track.
What do you like to do outside of school?
I like to hang out with my friends, go to the beach, and do typical "Maui stuff." I just kind of  like being out of the house.
What do you want to do when you grow up and why?
Well, my dream job would be to test drive Ferraris and all that kind of stuff, but I know that's probably not going to happen. So, I guess fixing cars or something that has to do with building and mechanical engineering.
What is one thing that makes you happy and why?
Knowing that there are friends and family all around me because they care.
About the Contributor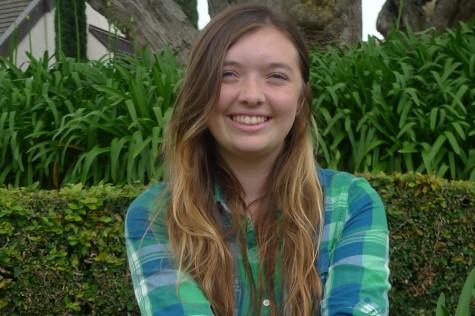 Jessica Brown, Staff Writer
Jessica Brown is a senior on the Seabury Hall Journalism staff. At the age of nine, she moved to Maui from a small town in California, and she has attended...