On our bookshelf: "Miss Peregrine's Home for Peculiar Children" by Ransom Riggs
In the novel "Miss Peregrine's Home for Peculiar Children" by Ransom Riggs, readers are introduced to worlds pocketed in time, worlds much like our own but from moments that we thought were lost in time.
When Jacob Portman's WWII veteran grandfather dies under what he considers mysterious circumstances, his family has to clean up and learn about the secretive and confusing past of Abraham Portman. Sixteen-year-old Jacob begins to have flashbacks of his grandfather's death and obsess over his dying words, convincing his family and therapist that learning more would be good for him.
Jacob accompanies his father to a small Welsh island where there is nothing other than a bar/inn, a butcher, a few shops, and the abandoned orphanage where his grandfather lived as a child. Here, he meets the children with whom his grandfather grew up, despite the fact that every record available and every person on the island claims that they died in a bombing and should be almost 90 years old.
This novel is an incredible and abstract idea with equally interesting and abstract writing. There are no words to describe the absurd strangeness of this brilliant novel. It is without a doubt one of a kind. The sequel to this novel, "Hallow City," will be released on Jan. 14, 2014.
About the Contributor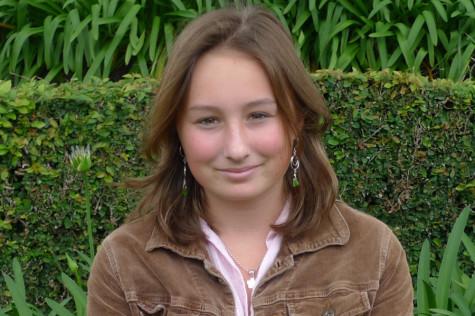 Gillian Hedden, Staff Writer
Gillian Hedden is a freshman at Seabury Hall. She was born in California but was raised on Maui. Hedden is a member of the Seabury Hall dive team, as well...