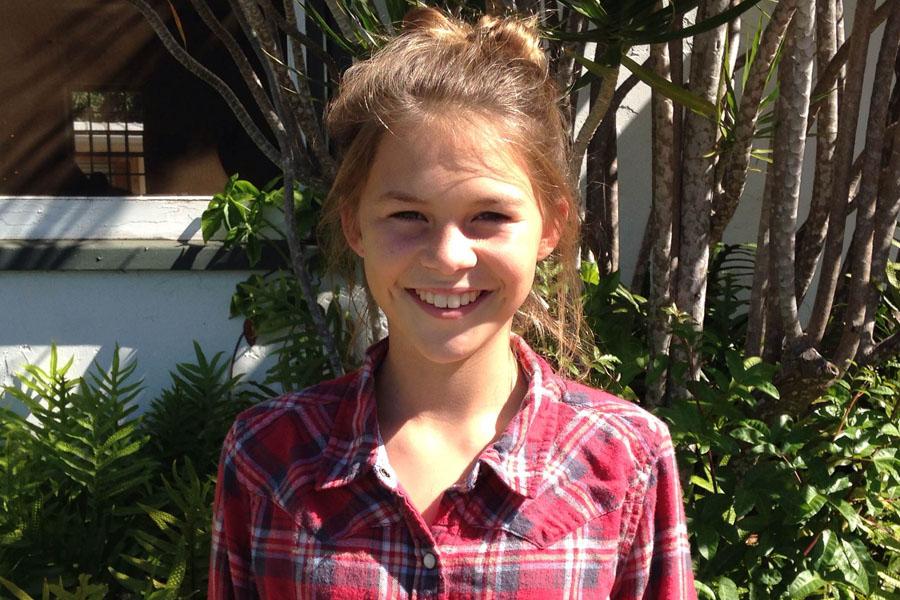 Eliza Wright
Eighth-grader Sydney Walker has been attending Seabury Hall since sixth grade,and she previously went to Kula Elementary School. Walker's fun and outgoing personality makes her a great person to be around. She enjoys going to the beach and hanging out with her friends in her extra time. Her goals are to go to a great college and be successful.
What is your favorite subject to study, and why?
My favorite subject in school is science because there are new things that I learn every day, and it is very interesting.
What extracurricular activities are you involved with?
I'm involved in and play soccer.
Outside of school, what do you love to do?
I like to go to the beach on weekends and outside of school.
What do you want to be when you grow up, and why?
I'm not sure what I want to be when I grow up, and I still have a lot of time to decide
What is one thing that makes you happy, and why?
My friends make me happy because they are such loving and caring people