Student Spotlight: Sydney Walker
Eighth-grader Sydney Walker has been attending Seabury Hall since sixth grade,and she previously went to Kula Elementary School. Walker's fun and outgoing personality makes her a great person to be around. She enjoys going to the beach and hanging out with her friends in her extra time. Her goals are to go to a great college and be successful.
What is your favorite subject to study, and why?
My favorite subject in school is science because there are new things that I learn every day, and it is very interesting.
What extracurricular activities are you involved with?
I'm involved in and play soccer.
Outside of school, what do you love to do?
I like to go to the beach on weekends and outside of school.
What do you want to be when you grow up, and why?
I'm not sure what I want to be when I grow up, and I still have a lot of time to decide
What is one thing that makes you happy, and why?
My friends make me happy because they are such loving and caring people
About the Contributor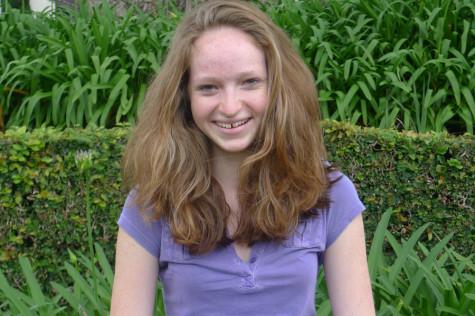 Eliza Wright, Staff Writer
Eliza Wright is a freshman at Seabury Hall. She also attended middle school at Seabury Hall, so this is her fourth year at the school. Wright has been...