Don't be an e-diot
No tar, no odor, no risk? Not exactly. The popularity of electronic cigarettes (or e-cigs) has nearly doubled since 2011, according to a recent survey by the Center for Disease Control. The major problem with these devices is that not much is known about them and the dangers they present.
E-cigs are electronic, battery-operated devices that allow users to smoke various substances and turn them to vapor. This eliminates the possibility of secondhand smoke, and many companies advertise that e-cigs have lower nicotine cravings and cause less harm than traditional cigarettes. However, whether or not there is truth in the advertising is difficult to tell since e-cigs have only begun growing in popularity in the past two years.
Electronic cigarette devices were created to help those with nicotine addictions wean off of smoking, which is why young adults or anyone without an addiction should not need them. However, since the e-cigs come in a variety of flavors, manufacturers are targeting multiple audiences, including teenagers.
For adolescents using e-cigs, the dangers of e-cigs are even greater since nicotine alters brain development. They may also form undesirable addictions earlier in their lives, smoke a variety of substances, including illegal substances, through the device undetected.
Seabury Hall has not had problem with e-cigs or tobacco products in the past, but the steadily rising popularity of e-cigs may challenge that. Consequently, Seabury Hall has adapted to this new trend and modified its policy on banned substances.
Seabury Hall school policy states, "Seabury Hall does not allow e-cigs on campus, or at sporting events and other school functions. Also not permitted are the liquid and supplies related to e-cigs. Any e-cig paraphernalia discovered will be confiscated and destroyed, and appropriate disciplinary action will follow. The school reserves the right to search any student's property if there is a suspicion that a student is in possession of such material."
According to Louis Turbeville, the Dean of Students, Seabury Hall is "going to treat [e-cigs] the same way we do tobacco products." He stated, " We don't want them on campus, and we don't think it is a healthy habit for people to develop at Seabury Hall so we are not going to endorse its use at school or school functions."
Seabury Hall hopes that e-cigs do not become a bigger problem. Scott Winham, head of Seabury Hall's Upper School, stated, "First of all, I don't think we realize–even scientists realize–the potential harm that e-cigs can do,because I don't think that they have been around long enough. Second, the e-cig itself isn't deemed to be that harmful, but  I think they lead to potentially more harmful behaviors. So I would say, find another way to spend your time."
Students are encouraged not to start using e-cigs. They can lead to long-lasting problems and stress that students do not need.
About the Contributor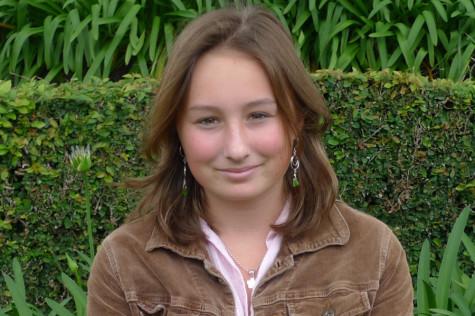 Gillian Hedden, Staff Writer
Gillian Hedden is a freshman at Seabury Hall. She was born in California but was raised on Maui. Hedden is a member of the Seabury Hall dive team, as well...