On our bookshelf: "The Bone Season" by Samantha Shannon
"I like to imagine there were more of us in the beginning. Not many, I suppose. But more than there are now."
These are the first few lines in the novel "The Bone Season" by Samantha Shannon, which was released in August. The genre is dystopian young adult fiction, but it is not the same or nearly as simple as currently famous novels, like "The Hunger Games" or "Divergent." No, this book starts out in year 2059 in London where Paige Mahoney (an illegal Dreamwalker) is working in the criminal underground of London until she is kidnapped for being a Dreamwalker, and her journey begins from there.
What makes this novel different is not only the complexity of every character, place, and situation but also the fact Shannon defies the modern cookie-cutter mold for female protagonist. In most novels, female leads start out weak and become strong. But in "The Bone Season," Paige is an already strong and smart character who only grows from there, as well as leans to show a softer side and trust people as time goes on. Although a bit confusing at times, this book has the double threat of a good storyline and amazing writing.
About the Contributor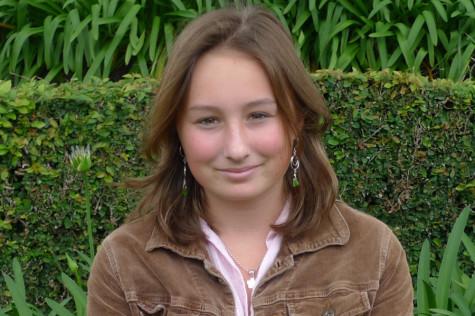 Gillian Hedden, Staff Writer
Gillian Hedden is a freshman at Seabury Hall. She was born in California but was raised on Maui. Hedden is a member of the Seabury Hall dive team, as well...