Student spotlight: Jacob Alabab-Moser
This week the student spotlight shines on Jacob Alabab-Moser, a sophomore at Seabury Hall. This busy tenth grader started attending Seabury Hall in the sixth grade after going to Carden Academy for all of elementary school. His friendly nature and happy attitude make a positive impact on those around him. Jacob dreams of one day traveling throughout the world on a daily basis, and he is a dreamer who simply cannot stand still.
What is your favorite subject to study, and why?
My favorite subject is Spanish because you get to communicate with other people through language, and I think that is really beautiful.
What extracurricular activities are you involved with?
First, I do dance; I'm in the Seabury Hall dance company. I'm the tenth grade class representative in the student government, and I'm also on the TedxYouth Seabury Hall planning committee.
Outside of school, what do you love to do?  
I don't really have a hobby because Seabury takes up a lot of my time, so I'm usually at dance rehearsal. I spend a lot of time on Tumblr at home and enjoy photography. I also like traveling a lot.
What do you want to be when you grow up, and why?
I either want to be a diplomat or a lawyer. I really want to be a diplomat because I'm really interested in getting out of Maui and getting to interact with other cultures. I also am considering being a lawyer because it is good for people to have their justice and I want to help them to get it.
What is one thing that makes you happy, and why?
I love traveling because I like to move around and experience different things.
About the Contributor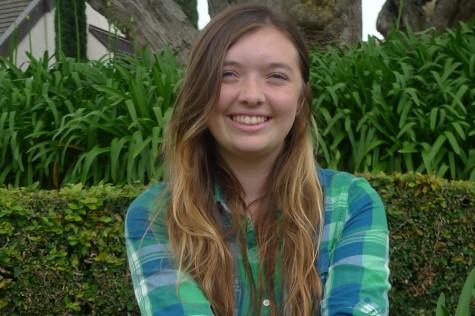 Jessica Brown, Staff Writer
Jessica Brown is a senior on the Seabury Hall Journalism staff. At the age of nine, she moved to Maui from a small town in California, and she has attended...