On our bookshelf: "The Book Thief" by Markus Zusak
Living during the middle of one of the most devastating wars on the century, Liesel Meminger, a young girl in Nazi Germany, manages to create happiness in even the most dire situations. After the death of her mother and brother, Liesel is brought to live with a foster family that she slowly grows to appreciate throughout the book.
The novel is narrated by Death, which is makes this book like no other I have ever read. The story follows Liesel through her childhood and readers get to watch her make strong friendships with unexpected people. The characters are all unique and complex, leaving you extremely attached to them by the end of the book.
If you are looking for a book that will simultaneously warm your heart and shatter it into hundreds of pieces, "The Book Thief" by Markus Zusak is the right choice. Although at times I wanted to stop reading it due to the intense pain it caused, I could not because it is such a phenomenal and well written book.
Disclaimer: I am not responsible for the damage of anything you throw while reading this book, nor can I be held accountable for your broken heart. I am not legally obligated refund you for the pints of ice cream you eat while reading or for a new copy of this novel because the one you purchased was ruined by your tears.
About the Contributor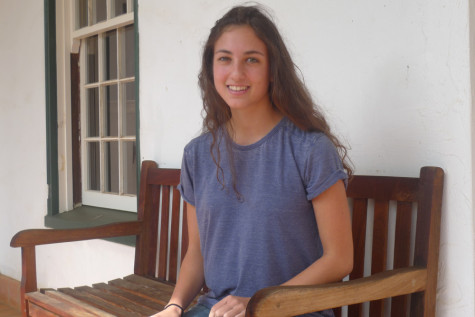 Aria DiMartino, Staff Writer
Aria DiMartino is sophomore at Seabury Hall, and this is her second semester on "The Seabury Tides" journalism team. DiMartino moved to Maui the summer...