Opinion: Always under a spotlight
One morning, I was sitting in Mr. Craig's advisement. The group was talking generally about grade reports when my advisor said something I will never forget. "If you're getting a C in a class when you could be getting a B, you need to get your act together. But if you're trying your best and getting a C, then that's great!" Hearing him say this was a bit surprising because in the three years I have been in high school that was the first time I had ever heard a teacher say it was okay to get an average grade.
For most students, parents, and teachers, if a student gets a C grade, it is almost the equivalent of an F. It is ingrained into our culture that a C means that a student is either not trying or is not intelligent. However, on the grading scale, a C is considered an "average" grade. Although we all want to shoot for the stars and be above average academic students, there is nothing wrong with being average once in a while. So, I wonder, why are teens constantly under so much pressure to be academically perfect in every subject?
A little bit of pressure is a good thing. It motivates people to succeed in areas they would not normally try in. But with parents and teachers to please, colleges to impress, friendships to maintain, and hours of homework to do, it is safe to say that the majority of teens face more than just a little pressure and stress. And with all of these things constantly looming over us and people watching everything we do, teens almost don't have time to be kids anymore.
Telling students that they must always be above average is extremely detrimental to a teenager's delicate self confidence. It would be considered bad parenting if a parent told their child that they were stupid. But by making such a big deal about a bad grade, parents are basically saying the same thing in a less obvious way.
To the parents and teachers out there, I know you want your children and students to succeed, but ease up on the pressure a little bit. Don't always expect them to get an A. Instead, reward them if they do well rather than punishing them if their grade isn't in the A range. As teenagers, we  are still technically considered children, so please let us enjoy the last years of our childhood.
About the Contributor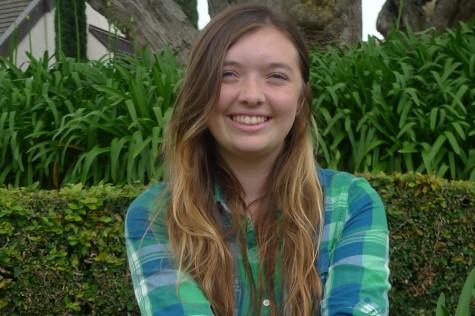 Jessica Brown, Staff Writer
Jessica Brown is a senior on the Seabury Hall Journalism staff. At the age of nine, she moved to Maui from a small town in California, and she has attended...