Seabury Hall's paddling teams start their seasons with their eyes on the state championships
Paddling is a sport that requires strength, as well as good cooperation. For Seabury Hall's paddling teams, their season has just begun, and the teams are working hard together to prepare for their first regatta.
Boys, girls, and mixed paddling started their practices just a few weeks ago. A preseason scrimmage will take place on Saturday, Dec. 7 at Ka Lae Pohaku, but the first actual regatta will happen on Satursday, Dec. 14. The paddlers are working hard to prepare for this event, which will be hosted by Kamehameha at Ka Lae Pohaku.
During practices, the paddlers work on technique and conditioning. With their first regatta rapidly approaching, the paddlers are practicing extra hard.
Junior Lexi Smith has started paddling her freshman year, and is now part of Seabury Hall's girls varsity team. "I didn't really know what paddling was before my freshman year," said Smith. "But once I started, it kind of clicked that that was what I'm supposed to do."
"We've mostly just been working on technique," she stated. "We haven't really gotten into sprints yet," unlike the JV team, which has has been focusing on sprints.
It is still early in the season, but since the first regatta is coming up soon, Smith is practicing on her own time to prepare for it. "I train during my own time like on weekends, not just during practice," said Smith. One of her goals this season is to defend their state champion title.
Hi'ilei Lu'uwai, Seabury Hall freshman and Coach Paul Lu'uwai's daugher, has been paddling for about seven years. "My goals for this season are to win the MIL championship for JV and I'm working on becoming a better steersman," Lu'uwai stated. This is her first season on the girls junior varsity paddling team.
"The brand new paddlers are catching on really fast," said Lu'uwai. "Much faster than I was expecting."
Senior Adam Ferrier has been paddling since his sophomore year. "I paddle to stay in shape and for fun," said Ferrier, who is on the boys varsity team. His goal this season is to win states, which the boys paddling team did not do last season.
"We've been working on technique, strength and endurance. Mostly just paddling," said Ferrier about practices. "The team is really good this year. The new people are pretty good so far."
Coach Paul Lu'uwai has been coaching paddling for 32 years; the past five years have been at Seabury Hall. He has won one state championship while working at Seabury.
"The veterans help lead and mold the younger paddlers, especially the new ones. We have 17 new JV boys first-year padders," said Lu'uwai in an email. The new paddlers are fitting in very well and helping shape great teams.
"My goals are to compete for the MIL title and qualify for state championships," Lu'uwai stated in an email. "We're working on fundamentals, technique, timing, and getting fit and stronger."
In Feb. 2013, the girls and mixed teams both competed at states and emerged victorious, with the girls team winning first place and the mixed team taking third place in their respective races.
"The best part of winning states was looking at the joy all the ladies had from all their hard work, effort and desire to be the best," said Lu'uwai in an email. "The students trained hard, fixed their weakness, and loved each other."
The paddling season has just begun, and we look forward to many regatta wins and hopefully another state championship.
About the Contributor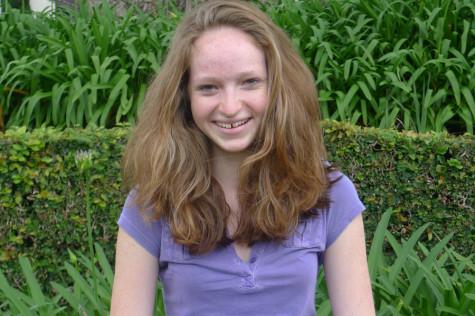 Eliza Wright, Staff Writer
Eliza Wright is a freshman at Seabury Hall. She also attended middle school at Seabury Hall, so this is her fourth year at the school. Wright has been...