To go, or not to go?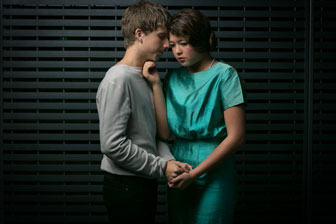 "I feel as if people always think of Shakespeare as some foreign language, and they don't realize that it is just English, an older version of it," said Zeb Mehring, a Seabury Hall junior who will play the title role in the school's upcoming modern dress production of "Hamlet."
Mehring and his fellow classmates will display the accessibility of Shakespeare when the play opens on Friday, Nov. 8 in Seabury Hall's `A`ali`ikūhonua Creative Arts Center.
So, why Shakespeare? Director Todd Van Amburgh explained why he selected to direct "Hamlet," stating, "I really like this play, and I've wanted to do it for a long time. I teach it every year so I know it really well. So those are reasons why I wanted to do 'Hamlet.' It might be my favorite Shakespeare play."
Although it was written in 1603, "Hamlet" has a strong modern connection to its adolescent cast and audience. "Hamlet" is about a university student who comes home and does not like his new stepfather (played by senior Taka Tsutsui) and wonders why his mother (senior Celina Bekins) remarried, and then things get much worse and more complicated.
"It's the funniest tragedy. It's a tragedy, but it has more humor than any other tragedy, so it's always sort of surprising you in that way," said Van Amburgh.
"I enjoy that Shakespeare writes about simple, relatable themes, but he explores a very complex side of that in very extreme and dramatic and fun situations. And that is why I enjoy his plays," said Mehring. "There is so much. I am really excited to present to everybody with this play."
The cast also includes junior Zoe Harrelson-Louie as Hamlet's girlfriend Ophelia, sophomore Kaimana Neil as Ophelia's brother Leartes, and junior Mikela Wesson as their mother Polonius.
"Hamlet" opens on Friday, Nov. 8 at 7:00 P.M. in Seabury Hall's `A`ali`ikūhonua Creative Arts Center. Evening performances will continue on Saturday, Nov. 9; Friday, Nov. 15; and Saturday, Nov. 16; evening shows begin at 7:00 P.M. There will be a matinee on Sunday, Nov. 17 at 3:00 P.M.
About the Contributor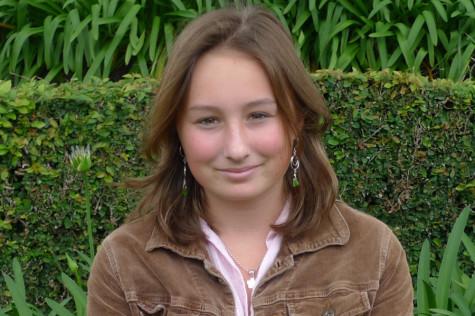 Gillian Hedden, Staff Writer
Gillian Hedden is a freshman at Seabury Hall. She was born in California but was raised on Maui. Hedden is a member of the Seabury Hall dive team, as well...