Seabury Hall's eight-man football team dominates again
Screaming and yelling is all that can be heard over the buzzing of the scoreboard at War Memorial Stadium. Seabury Hall's students, parents, and teachers sit on the edge of their seat watching their team involve themselves in a modern-day battle: football.
Three years ago Seabury Hall started an eight-man football team. This past season Seabury Hall was the most dominant eight-man team on the island. Why is that? "We came out bigger, stronger, faster," said the team's captain, senior Mogul Lu'uwai. "Having good leadership and a good coach. Coach Burger is a really big part of it, and just having a really open-minded team and close team."
Coach Burger, who played football in high school and college and coached middle and high school football prior to coming to Seabury Hall, stated, "They've lived up to the expectations. We knew that our defense was going to be very physical, very fast offensively. We knew that we were going to be able to run the ball. I didn't think that we would have this many options in the running game. We knew we were going to have a hard time catching the football, but the guys have done a nice job and we've been able to use that weapon as well."
Last season, Seabury Hall was undefeated. This season, the new and improved team made a goal to go 6-0, a goal that they reached on Oct. 26 when they beat Molokai 25-14.
Of the last game on Molokai, senior Cayde Omura, the team's running back, said, "We were faced with adversity. Thirty seconds into the game, their team scored a touchdown. But I had faith in our team that we would  get the victory."
"It's actually probably the best season that I've ever had, although I was out for two games. I just tip my hat off to my fellow seniors because they stuck it out and did a good job in leading them to victory again," said Lu'uwai about this season.
About the Contributor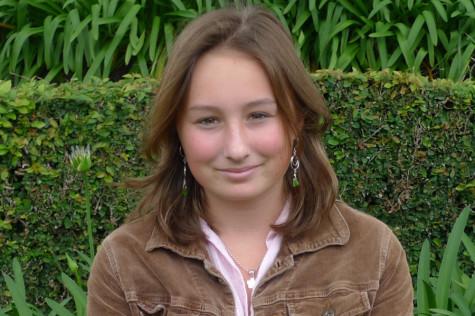 Gillian Hedden, Staff Writer
Gillian Hedden is a freshman at Seabury Hall. She was born in California but was raised on Maui. Hedden is a member of the Seabury Hall dive team, as well...