The race has ended
Seabury Hall's girls cross country runners are state champions
The hot sun beat down onto the field of emerald green grass, a cool breeze gently drifted through the course, and the chatter of the crowd shifted from idle chatter to roars of support as the spectator's attention became captivated.
Then it started, the rhythmic pounding of numerous feet approaching in the distance, the short, quiet, panting breaths of the runners, their ponytails swishing back and forth as they took surefooted yet inexplicably swift steps towards the finish line.
If you stopped by the Eddie Tam Memorial Center on any given day this past quarter, you most likely would have seen Seabury Hall's girls cross country team hard at work stretching, running, or doing drills.
Although the members of this year's girls cross country team were a cheerful and friendly group, they were also serious and hardworking, and a force to be reckoned with when competitions came around.
"The varsity girls showed up for practice every day and worked extremely hard as a team," said Coach Bobby Grossman. And all of the hard work that the team put in every day obviously paid off: out of the nine meets that the cross country team participated in, they placed first in eight of them.
On Oct. 25, the girls and boys cross country teams went to Kauai to compete in the state championships. Both teams won first place in their respective events, Dakota Grossman coming in first for the girls and Ally Smith coming in third.
"There was definitely a lot of pressure on us to win the Division Two title," said senior Jenna Loesberg, member of the team.
Part of what contributed to this team's success was their ability to keep calm and withstand pressure. "States was really just like any other cross country meet, except with a lot more people," said Loesberg.
In addition to bringing back the state title, Dakota Grossman, team captain, placed first in the state competition for the fourth time in a row. Grossman shared that she was "a little sad about the event being the last high school meet, but really excited" about winning for her fourth time.  Dakota's fourth victory made history, and she received recognition as the high school athlete with the most state titles on Maui.
"We also had the best leadership we've ever had on our team," said Coach Grossman. Dakota was team captain, and, therefore, an example for the rest of the girls to follow.
Although Dakota was the captain of the team, all the girls were on equal ground, no one felt like they were superior to any other person on the team. "They were very close as a group. There was a lot of love and respect between the girls," said Coach Grossman.
Coach Grossman stated, "I really wanted to create a team environment. I wanted them to feel pride in each other and to want their teammates to succeed."
It truly was a great season for Seabury Hall's girls cross country team as they have made their coaches, parents, peers, and school extremely proud of them.
About the Contributor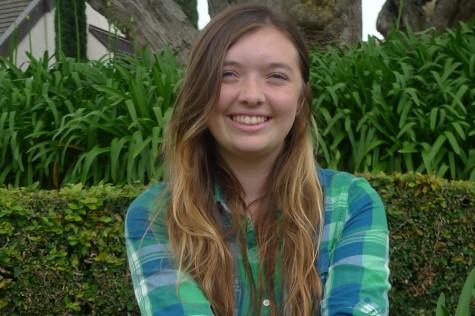 Jessica Brown, Staff Writer
Jessica Brown is a senior on the Seabury Hall Journalism staff. At the age of nine, she moved to Maui from a small town in California, and she has attended...