Review: It's a good show, Ms. Kelly
Seabury Hall's middle school recently performed "You're a Good Man, Charlie Brown," which was held Oct. 18-20 at Seabury Hall's `A`ali`ikuhonua Creative Arts Center. Middle School faculty member Marsha Kelly directed and costumed the production.
As the curtain opens to reveal a dazzling blue background with a huge tree and Choral Director Stephen Haines plays the piano, a voice plays through the speakers. Another voice follows, then another after that. These voiceovers all describe Charlie Brown, the main character of the play.
Girls start appearing from the wings, dressed in adorable little dresses and pigtails, along with Snoopy (Komela Dudoit) and Linus (Shelby Ferrier). The first song features Charlie Brown (Bryce Tarpey) in his yellow shirt with the black zigzag line in the famous song "You're a Good Man, Charlie Brown."
All of the characters were perfectly cast. Tarpey conveys the sad innocence of Charlie Brown. Ferrier takes on the intelligent Linus who has an obsession with his blanket, and Dudoit portrays a fun-loving, spirited (if not slightly pessimistic) Snoopy.
Tarpey's portrayal of Charlie Brown's innocence and life-pondering remains throughout the show. His first monologue, where he is debating whether or not to sit by the Little Redheaded Girl, is sweet, charming, and perfectly acted.
Linus and Lucy (Hiwa Grieg) have a perfect brother-sister chemistry in all their scenes, including the famous scene where Lucy wants a "queendom" and Linus shoots her dream down with the reality that she cannot possibly be a queen because royalty does not run in the family.
Schroeder (Aiden Clinton) steals the show with his hilarious piano playing and reactions to Lucy's wedding proposals. He has a shockingly deep voice and perfect comedic timing. Despite his small stature, his voice and energy take up the whole theater when he is onstage. That kid is going places!
What some of the actors lacked in experience, they made up with enthusiasm and energy. There was never a dull moment in the show. From the big group numbers to the random funny moments between scenes, Marsha Kelly's direction captures the hardships and highlights of childhood.
About the Contributor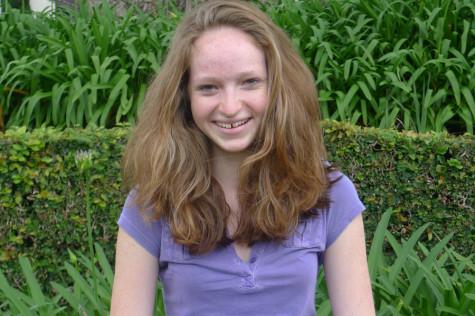 Eliza Wright, Staff Writer
Eliza Wright is a freshman at Seabury Hall. She also attended middle school at Seabury Hall, so this is her fourth year at the school. Wright has been...