Six Seabury Hall seniors named National Merit Semifinalists
Six Seabury Hall seniors recently received recognition as National Merit Semifinalists. Seniors Celina Bekins, Michael Kalmeta, Carly O'Donnell, Fletcher Prouty, Ema Turner, and Carter Umetsu earned this distinction for scoring in the top two percentile in the country on the PSAT. This is the highest number of National Merit Semifinalists a Seabury Hall senior class has ever had.
"The scores were kind of surprising, but once they came in we were just waiting for the recognition," said O'Donnell, who hopes to major in one of the sciences like biochemistry. This recognition can help students get into college and receive a variety of scholarships.
The Seabury Hall senior class usually receives some sort of Nation Merit recognition, according to Upper School Head, Scott Winham, but it is usually just Commended Scholars, not Semifinalists.
"They're all very talented and motivated," says Winham on why these particular students have been recognized. "I'm quite sure will all go to a fine institution and be successful in [whatever] path they choose."
Joseph Schmidt, Seabury Hall's Headmaster, agreed with Winham in that, "The sky's the limit for these kids. The key is to follow their passion."
Seabury Hall has a recognition in the National Merit Scholarship program every year. Last year, there were five Commended Scholars. "Every year, it's just a testimony of the kids," said Schmidt
Underclassmen should strive for success in seeing the upperclassmen achieve this recognition. "I think they should take away a few things. The first being that academic efforts can have an impact on college admission and more importantly on life. The second is that I certainly recommend that students work with college counseling and with the Upper School head in preparing and practicing," Schmidt said.
The students used Prep Me on the site Naviance as preparation for the PSAT. They also took the SAT preparation course with Ms. Middleton over the summer.
In order to be recognized as a semifinalist, students must take the PSAT by junior year to be considered. They also must be enrolled in a high school and planning to go to a full time college the fall after graduating.
There are three levels to the Nation Merit Scholarship Program: Commended Scholar, Semifinalists, and Finalists. Commended Scholars do not usually continue to strive for a National Merit Scholarships, but sometimes a few Scholars get a Special Scholarship. To go from a semifinalist to a finalist, students must take the SAT and have a consistent score with their PSAT score.
In the nation, over two-thirds of the estimated 50,00 high scores of the students who took the PSAT were recognized as Commended Scholars. Of those 50,000, one third are recognized as Semifinalists. They are recognized state-representationally, which means that the semifinalists are the highest scoring students of the state.
About the Contributor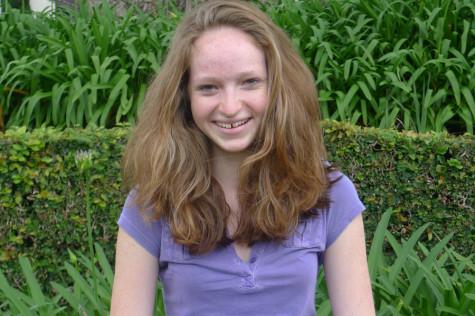 Eliza Wright, Staff Writer
Eliza Wright is a freshman at Seabury Hall. She also attended middle school at Seabury Hall, so this is her fourth year at the school. Wright has been...