Opinion: Ask.fm: Not as innocent as people think
Ask.fm is a Latvian website made by brothers Mark and Ilja Terebin, which in the past three years has gained nearly seven million users world wide. It allows people to anonymously ask each other questions. Sounds innocent enough, right? Wrong.
Looking through a person's Ask.fm feed, a majority of the things are disrespectful, hurtful or downright repulsive, sending abusive comments insulting users on their appearance, relationships, families, and other very personal categories. Not only do almost 3.5 million teenagers participate in this, many of them promote it on their Facebook, Twitter, and Tumblr feeds and other social media sites.
When I first found out about this website, my main question was why would anyone subject themselves to this anonymous hate? For many teens, it is the only social media site that their parents do not know about or monitor. And as narcissistic as it is, having people ask them questions makes users believe that people are thinking about them, making them feel important.
A negative site is one thing, but a dangerous site is another. In the past two years, there have been at least 10 teen suicides related to ask.fm in Europe and the United States. Almost every parent of these teens is now involved in different associations against cyber-bullying especially the removing or altering of Ask.fm.
Although the problem should be removed at its source, people promote their Ask.fm accounts on social media saying things, like "Ask me things," "It's addictive," or "I'm disabling tonight, so it's your last chance." People are supporting a site that allows people who wish to remain anonymous play jump rope with their self esteem.
The creators of Ask.fm are fairly elusive, but when they do speak on the subject, they often deflect the blame saying, "Ask.fm is just a tool which helps people to communicate with each other." While this may be true, people are using it to send hateful messages to each other.
People, teenagers especially, like to hurt each other and giving them the opportunity to do it anonymously is like handing a murderer a gun.
Parents should monitor their children's Ask.fm accounts and watch for different or unusual behavior because this site causes teenagers to be depressed and more self-conscious. Teenagers should avoid the site. It is negative and a non-essential burden on the already stressed-out mind.
About the Contributor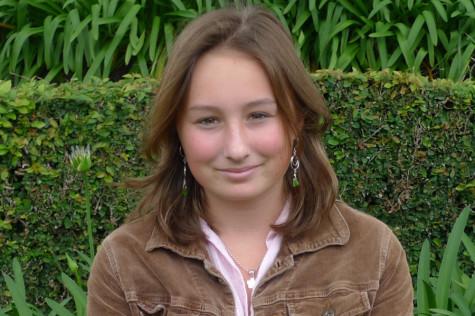 Gillian Hedden, Staff Writer
Gillian Hedden is a freshman at Seabury Hall. She was born in California but was raised on Maui. Hedden is a member of the Seabury Hall dive team, as well...