Get ready: Spirit Week is here!
Get your costumes ready, Seabury Hall! In the spirit of Halloween, the student council has organized a week where you get to show your creativity with costumes. The fun will take place from Oct. 22-25.
Although students are allowed to break normal dress code during Spirit Week, there are certain rules still in place.
"We still want students to dress modestly," said Mr. Turbeville, Dean of Students. "We don't want people wearing bikinis and say they're dressed as Wonder Woman. Students should also wear closed-toed shoes unless it is absolutely necessary to their costume."
Beginning on Tuesday, Oct. 22, students can simply roll out of bed and come to school as they are because the theme is pajamas and crazy hair.
Fly to the future for Wednesday, Oct. 23 when students can dress up as their favorite sci-fi character from books, TV, movies, or even just a generic futuristic guy.
It's a bird! It's a plane! It's Superhero Day! Seabury Hall students play homage to their favorite superhero on Thursday, Oct. 24.
To conclude the week of fun and games, Seabury Hall students can show their individuality and imagination through their very own Halloween costume. On this day, students can dress as anything from ghosts to superheros to witches to even beloved cartoon characters.
In addition to the dress up days, every morning of the week the spirit committee will host a series of games. Representatives from each grade will step up to participate, and winners will earn points for their grade. The grade that has the most points at the end of the week will get their very own shaved ice day. Students can also earn points for their grade individually if they simply dress up.
If students do not want to dress up for any reason, they should come to school in normal dress code. "Students can only break dress code if they are dressed in the spirit of the theme," said Turbeville. "If they just wear a plain t-shirt, then they will be dress-coded."
About the Contributor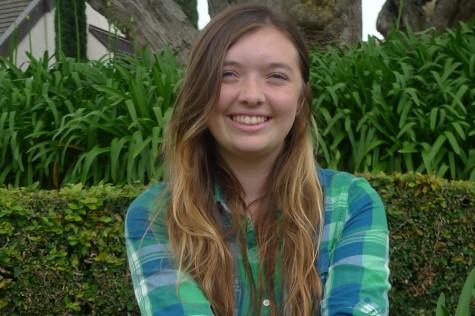 Jessica Brown, Staff Writer
Jessica Brown is a senior on the Seabury Hall Journalism staff. At the age of nine, she moved to Maui from a small town in California, and she has attended...