Seabury Hall bibliophiles discuss "Divergent"
On Thursday, Oct. 2, the Seabury Hall Young Adult Book Club had its first meeting of the year. Seven students and three teachers came to room 203 to discuss the novel "Divergent" by Veronica Roth. The meeting was lead by Senior Celia Boone, the new student leader of the club.
Boone said, "I thought it went well, but I am a little concerned about the time allotted because in my freshman and sophomore years they were outside meetings. They were held on Saturdays when Borders was still open and after that at Maui Coffee Roasters. And last year part of the reason it fell though was it was held during lunch. Twenty minutes at lunch just isn't enough to talk about books."
The book club will be meeting every one and a half to two months, depending on school breaks, class schedules, and book length. The location for future meetings will be decided at a later date.
The next novel the club will be reading is "Catching Fire" by Suzanne Collins. Other books scheduled to be discussed this year are: "Ender's Game" by Orson Scott Card, "The Bookman's Tale" by Charles C. Lovett, "The Hobbit" by J. R. R. Tolkien, "The Lost Gate" by Orson Scott Card, and "The Book Thief" by Markus Zusak.
The book club does not require any kind of membership or commitment, so if you have read "Catching Fire" or plan to read it contact Boone or Ms. Davis to find out when the next meeting will be held.
About the Contributor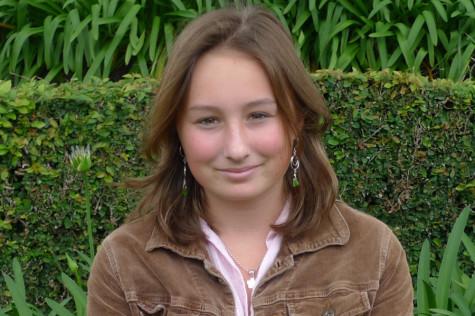 Gillian Hedden, Staff Writer
Gillian Hedden is a freshman at Seabury Hall. She was born in California but was raised on Maui. Hedden is a member of the Seabury Hall dive team, as well...