Seabury Hall students get ready to take the PSAT
On Wednesday, Oct.16, Seabury Hall upper school students will take the PSAT. This test is designed to prepare students for the SAT, which is typically taken during either junior or senior year of high school.
Instead of having a regular school day, Seabury Hall freshmen, sophomores, and juniors will be split into classrooms by grade and alphabetical order of last name. Once they are settled into their respective classrooms, proctors will administer the test. Following the test, students will attend a LEAP day program.
The PSAT is composed of three parts: math problem solving skills, critical reading, and writing. Each section has a set amount of time, consisting of 25-minute sections for math and critical reading, and one 30-minute section for writing. Overall, the tests takes a little over two hours.
The purpose of the PSAT is to practice test-taking skills and give high school students an idea of what the SAT will be like. In an email, Seabury's College Counselor Ms. Nelson, stated, "We believe that every student should be as prepared for the SAT as they possibly can. The PSAT scores serve a tangible marker for students to focus on areas or types of questions to better prepare."
Juniors taking the PSAT in 2012 qualified for the National Merit Scholarship award if their score was above a 211. Juniors who receive this award can notify colleges of their academic achievement and qualify for a competition where scholarship money can be earned.
Juniors who earned a 200 or above received a letter of commendation.  This award can be put on college applications, but does not allow them to qualify for the Merit Scholarship competition. If a student does poorly on the PSATs, it does not negatively affect their college applications; only achievements will potentially go to colleges.
The highest possible score in each section is an 80, the lowest possible score is a 20. "Regardless of the test, be it the SAT, ACT, SAT Subject Tests, or the PSAT, there is no universal score that is considered a 'good' score or a 'bad' score. We focus on the score in context of the student," said Nelson.
"All students should utilize Naviance PrepMe to prepare for the PSAT. It is a free tool that customizes a student's test preparation experience." says Nelson. Many students have already started studying for these tests.
Naviance can be accessed from the Seabury Hall website and can easily be activated in order to prepare students for the PSAT and SAT.
In addition to Naviance, Junior Dean Ms. Middleton and Upper School Head Mr. Winham will host a practice test and review sessions prior to the test date.
Middle school students do not take these standardized tests and, therefore, have a regular school day. Seniors will complete various community service projects in the morning and attend the Leap Day program in the afternoon.
About the Contributor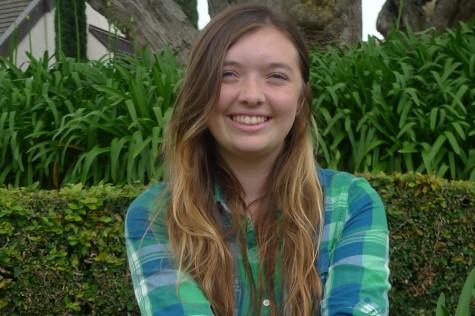 Jessica Brown, Staff Writer
Jessica Brown is a senior on the Seabury Hall Journalism staff. At the age of nine, she moved to Maui from a small town in California, and she has attended...