Meet the president
You have all seen him. He is the senior who stands in front of the school at every assembly. He has the power to let people come on stage and to send them off, and to even dismiss the entire school to go and start their day with a smile on their faces from a joke. Known by his peers as simply Taka, Takayoshi Tsutsui is Seabury Hall's student body president!
Tsutsui is originally from Japan, and he moved to Maui at a young age. When his parents eventually had to move back to their old home, Taka stayed behind, wanting to continue his education at Seabury Hall. Since that decision, he has lived with friends of his family, yet this whole experience has made him highly independent and self-motivated to succeed.
Extremely well-rounded and liked by many students and teachers, Tsutsui is described as hilarious and hard working and is remembered for his diverse roles in the various plays of Seabury Hall. According to Ms. Middleton, Junior Class Dean and U.S. History teacher, "He was often tired because he did so many activities, but he was a strong academic student. It seemed like whatever function I went to on campus Taka was there to help out."
Tsutsui said, "I really want to learn a lot, but it's not because I'm desperate to stand out for colleges. It's not like that. I just really want to stop wasting time. I want to try and just do as much as I can in the year I have left."
After his time as a student at Seabury Hall is done, he plans to double major in mechanical engineering and business. However, his true passion is music. "If I could support myself through recording songs, I would rather do that for the rest of my life because I love to perform for people, regardless of whether or not money is involved." Tsutsui is currently a member of three different bands. His other interests include airsoft, paintball, and education.
As a student, Tsutsui has evolved from a quiet middle schooler to an animated senior who loves to entertain a crowd. "Before eighth grade, I used to hate public speaking. It wasn't that I was shy, but I never felt like I really needed to talk in class. But Ms. Kelly convinced me to go into acting and do a play in eighth grade as 'the mute king,' so I tried it and I really liked it," Tsutsui said.
Ever since his first play, Tsutsui has loved performing, he has been a cast member of numerous other plays, made announcements in assembly, and performed with the Hawaiian Ensemble countless times.
When Tsutsui decided to run for school president, he did not expect to win. "I was pretty excited and surprised! I guessed I was probably in the top three because people said they really liked my speech. I didn't know I was going be president, but I hoped I was at least in second or third. I really didn't expect to win," Tsutsui said.
Many remember his unique speech because of its combination of sincerity and theatrical appeal. "When I found out Taka was the next school president I was startled at first, but then after I thought about it, it made really good sense because he has a way of doing things without bringing attention to himself but being very involved in a number of areas," stated Middleton.
Most of Seabury Hall's past student council presidents have been energetic students whose demeanor inadvertently brought a lot of attention to themselves, but according to Upper School Head Mr. Winham, "He's not the type of president we normally see. We usually get people from the spirit committee who are more energetic, but Taka is more quiet and thoughtful."
Every new year of school brings a number of new and exciting opportunities. Tsutsui stated, "I'm here to lead and guide the student body, but to do that, I need their help and cooperation. So what I try to say is if anyone has any suggestions they should at least try and come in contact with me." Tsutsui welcomes constructive suggestions from his peers, student council members, and teachers.
"I don't want this year to be the same as all the others, but if I don't know what the student body wants, it's going to be like that. If I do know, then I'll try my best to fulfill everyone's wishes," said Tsutsui.
Seabury Hall students are ready for an exciting school year filled with possibilities, and with Taka Tsutsui as Seabury Hall's new student council president, one thing is guaranteed, 2014 is going to be a year unlike anyone at Seabury has ever experienced.
About the Contributor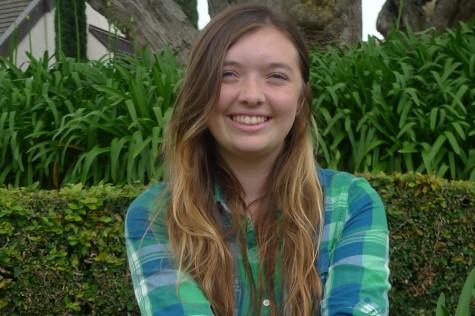 Jessica Brown, Staff Writer
Jessica Brown is a senior on the Seabury Hall Journalism staff. At the age of nine, she moved to Maui from a small town in California, and she has attended...