English Teacher Sally Sefton Reflects on the Shakespeare Festival's Past, Present, and Future
Almost every student at Seabury has seen, heard and or performed at the Shakespeare Festival, but many do not know about the Festival's rich 25 year history.
Almost every student at Seabury has seen, heard and or performed at the Shakespeare Festival, but many do not know the rich history that it displays– which has spanned over 25 years. Sally Sefton, a Seabury Hall english teacher since 1988 has been a vocal leader in Shakespeare Festival and has taken the torch from former English Teacher and Shakespeare Festival founder, Alan Hodera. I discussed the Shakespeare festival with Sefton over email. Seabury has evolved, and teachers have came and gone, but the constant theme for the school has been the Shakespeare Festival, which has been almost untouched since the start.
MF: How did Shakespeare day start?
Sefton: The Shakespeare Festival grew out of The Medieval Faire which took place about 25 years ago by former English Department Chair, Alan Hodara. The Medieval Faire was a day in which sophomores explored different aspects of the medieval age and created short lectures and games in small groups. They dressed in costumes and created elaborate booths for their audiences to experience a taste of life in the 11th and 12th Century England.
About 15 years ago, Alan suggested we change that faire to a Shakespeare Festival in which the students would select a scene from one of his plays, research an aspect of the time that had to do with the play (for example for ROMEO AND JULIET, a group might research potions, or sword fighting) and create a game that went with the play to end the presentation. Both of these collaborative experiences (Medieval Faire and Shakespeare Festival) were ideas created and built by Alan Hodara. I learned so much from working with him.
MF: Tell me about the first attempt for Shakespeare day?
Sefton: It was so long ago, but I do remember that some of the presentations went too long and the entire schedule was off, and groups were frustrated because they didn't get to perform very much. But both the students performing and the audiences witnessing it loved it so we kept doing it for the next 15 years.
MF: What improved the best in the years since then?
Sefton: I think the best thing was when Ms. Bakhiet, our former head of school, valued it enough and created space in our schedule so the whole school would attend and enjoy the day. I used to have to beg the teachers to bring their students. It was challenging having classes occurring while we were trying to put on this major event for the school.
MF: Were and are there people who opposed the Idea?
Sefton: There are people who think that we shouldn't be taking the students out of their classes because we already have Thanksgiving off and they want to keep the students on a schedule.. I understand that, but I also think that this day is a celebration of the words of William Shakespeare and a testament to the creativity and commitment that the sophomores display as they are planning for and performing the presentations.
MF: We all know how challenging, but rewarding it is for students. What is it like for you and your colleagues?
Sefton: It is extremely challenging because we have to do so much in such a short period of time. The day is also part of Grandparent's Day and it is being used to attract new students to our school. That creates a bit more pressure in terms of making the presentations higher quality.
Also the day requires that we give nearly the entire second quarter to the planning and rehearsal of these presentations and for some teachers that may be too much of a sacrifice in terms of curriculum.
MF: What are you goals? In a few years, where do you see the Shakespeare Festival
Sefton: My goals are that we get more teachers involved in presentations. I would love to see a history presentation and/or a science presentation of events or developments that occurred during the Elizabethan period. I would love to see more students and teachers in costume. I would love to have students reciting sonnets to each other…all of it.
When Shakespeare died, Ben Jonson said, "Shakespeare was not of an age, but for all time."  I want everyone at the end of the day to feel as though Shakespeare is not a foreign entity, but a treasure to be enjoyed and honored.  I want the students to taste his delicious words as they perform scenes from his plays. I want the audiences to leave the festival and seek to read more of his work and attend staged productions when they have the opportunity.
About the Writer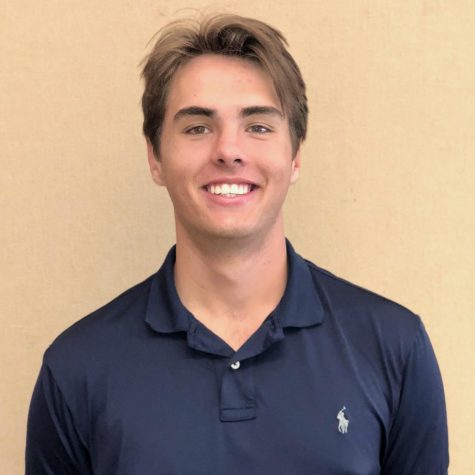 Max Flammer, Staff Writer
Sports-enthusiast and avid historian, Max Flammer is a junior at Seabury Hall.  He has attended the school since 6th grade. He was born on Maui; however,...