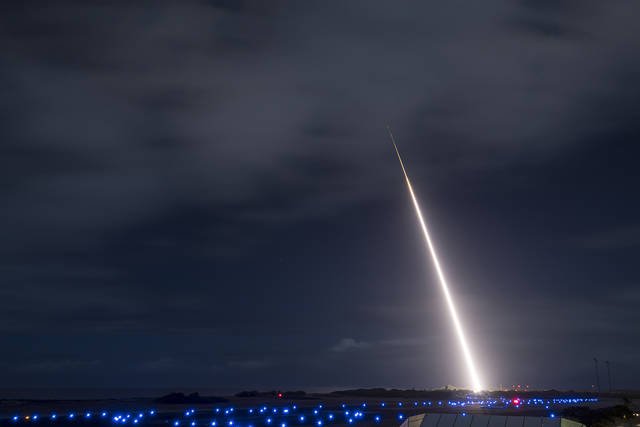 Successful Ballistic Missile Interception Test
On October 26th, 2018 a medium sized test Ballistic Missile was sent out of Kauai, Hawaii. It was taken down by an interceptor missile fired from the Pearl Harbor destroyer USS John Finn, making it the first successful test of the interceptor missile since February 2017.
These ongoing tests are alarming for some, especially residents of the Hawaiian Islands after the recent missile scare in January of 2018 where thousands of people feared for their life with a "supposed" incoming ballistic missile.
The test missile was a simulation of a real SM-3, a missile built by the Raytheon company and Mitsubishi Heavy Industries for the U.S. and Japan.
January 1st, 2018 the first simulation missile was launched from land using the Aegis Ashore test complex on Kauai, but did not intercept an air-dropped intermediate-range target missile. For the past year, The Missile Defense Agency has had more failed tests than successful ones.
The still-in-development SM-3 Block IIA costs $36 million per missile, while the target missile cost about $40 million. The entire test cost a total of $130 million, the Missile Defense Agency previously said.
A State Department official said that the U.S. approved sale of four SM-3 missiles to Japan in January would "follow through on President Trump's commitment to provide additional defensive capabilities to treaty allies threatened by the Democratic People's Republic of Korea's provocative behavior."
There is a non-profit organization called The Missile Defense Advocacy Alliance which attempts to promote the testing and development of missile defense systems. Chairman of the organization, Riki Ellison, says the ongoing tests will help keep plans on track as they hope to deploy the system in Poland.
The Poland Site is viewed with suspicion by Russia, as it is part of the U.S. missile defense network aimed at deterring any future attacks by Iran.