Eight Schools and Counting: The Exciting Journey of Seabury Halls New Headmaster Paul Wenniger
Imagine taking a job where your goal is to find someone to take your job. All the way from New Mexico, the newest member of our Seabury Hall community, Paul Wenninger, has come to do just that. Wenninger is here to help Seabury Hall understand its strengths and assets and search for a permanent headmaster.
Although Wenninger has been "retired" from leading schools for the past ten years, he has found the time and willingness to join Seabury Hall. His main goal is to search for a permanent head of school as the upcoming school year approaches. Wenninger explains that his favorite part about the Seabury Hall community is the respect for the schools history. He says, "the location is amazing, and the kids are great; they are open, kind, normal, and gentle." Wenninger describes his duty at Seabury Hall as trying to "fit all the puzzle pieces together" that have already been made. His hopes are that each area of the school can work better together. He believes Seabury has the ability to be "the most respected school in the islands."
As far as the future headmaster, Wenninger gives a little insight into how the process is going. He states, "a very aggressive statement has been made on who the headmaster needs to be." He shared that a search committee has formed and they are in the process of interviewing students and parents for more information on what they would like to see, as well as what they have seen in past years that's worked well.
By the first week of November, seven semi-finalists will have been chosen. The hope is that before Thanksgiving there will be one to two candidates for the future headmaster, and by winter break the final decision will be made, and Seabury Hall will have a permanent headmaster starting the first of July.
For a bit of insight into Wenninger's life, he was born in Chicago and later moved to Minnesota for high school. Eventually he decided he would go to college in San Francisco, California to study music theory, surprisingly enough. After all his schooling, Wenninger finished with three graduate degrees, and ended up loving the idea of teaching. He went on to be a high school administrator. Wenninger's father was a college principal, so education and the art of teaching has been in his family for quite a while.
Yes, Seabury's newest edition—Wenninger—does have a family back home on the mainland. Soon after his endeavors through college he met his lovely spouse Lavern and had two beautiful daughters. His wife was also a teacher before she followed her life long dreams of becoming a singer and dancer. One of his daughters gave him a grandson about eleven years ago; and in the upcoming few weeks will be expecting another baby granddaughter whom will be named Lucy. Wenninger's wife does not travel with him from school to school, but is back in New Mexico to welcome him home every time he comes back from working at a new location.
We've been told that Wenninger is known for being a temporary headmaster with loads of experience. Overall he has been to eight schools and lived in fifteen different cities around the U.S.
Surprisingly, the first time he was asked to lead a school, he turned down the job. Wenninger was never interested in the time consuming job of being a headmaster and liked the thought of being a school administrator better. At that time, his daughters were in middle school and Wenninger explains that "wanted to be home more than his father was." Later, after talking about the idea of being a head of school with his family and some of his closest friends, he took the job. He says, "they believed in me more than I did."
Seabury Hall greatly appreciates Paul Wenninger's dedication and patiently waits for exciting news of a permanent headmaster!
About the Contributor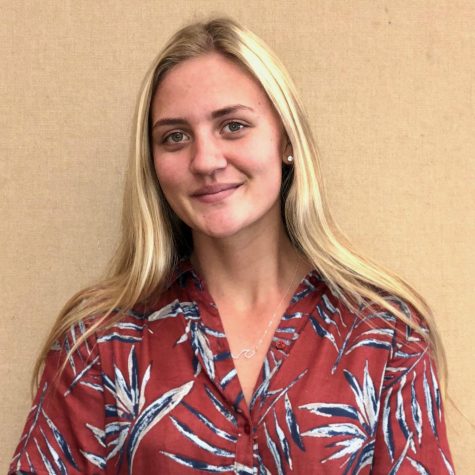 Kendra Hardy, Staff Writer
Kendra Hardy, born in the great state of Arizona enjoys the little things in life such as hiking and walking on the beach. Kendra and her family moved...