From G.O.A.T. to Goat: "Tiger Woods" Tells All
Jeff Benedict and Armen Keteyian biography, "Tiger Woods" does more than accolade the greatest golfer of all time–it shows the whole story and mentions the parts in which Woods was wrong, which other biographies did not dare to do.
Just like Earl Woods molding Tiger into a figure larger than life, the authors spent north of ten-thousand hours sculpting their biography. Benedict and Keteyian used over twenty books about Woods and two hundred-fifty interviews crammed into the four hundred-forty four pages.
"Tiger Woods" kept me intrigued with every page as the authors elaborate described the crazy extent Woods went to save his love life and golf game. Woods did his best to keep them in separate spheres, sculpting a plan to lure his mistresses to a particular hotel with the help of a friend.
Earth came crashing down on Woods, during November 26, 2009, when his wife founded out that he was cheating on her. The authors refuse to run away from Woods's controversies and instead dive head first into them. The authors described the moments when Tiger's wife, Elin, "allegedly" chased Woods out the house with one of his golf clubs, leading him to jump in the car and immediately "crashing" it on his Florida Property. Woods turned into a public embarrassment and was on the cover of the New York Post for 21 straight days after the "Car Crash." The book opens with this story, which leads to a butterfly effect that led to the end of the greatest athlete of his era.
My feelings and view of Woods varied throughout the book between moments of sympathy and disappointment for a man who ruined his marriage, and possibly his career, through selfish acts. The biography puts the reader into a pretzel filled with conflicting emotions. It is hard to feel bad for a man like Tiger Woods, but Benedict and Keytrain somehow make the reader think that by describing his father, Earl Woods, a womanizer himself, and the emotional spells he cast on Tiger, which ironically made him the killer on the course that he was.
Benedict, a writer for Sports Illustrated, and Keteyian, a CBS News Correspondent, have done books in the past that use investigative journalism, and their knowledge of their subject, is consistent due to the two hundred-fifty interviews and over ten thousand hours they devoted to this biography.
"Tiger Woods" is not just a golf book; it summarizes the American Dream. A self-made man, devoted to his craft and achieving the pinnacle of his sport and profession. On the flip side, it talks about a broken man needing dominance and power. The authors make the reader feel a sprinkle of both views, leaving the reader in a kerfuffle with their thoughts, which is perfect when talking about Tiger Woods.
My Grade: A
"Tiger Woods"
Length: 404 Pages
Genre: Sports
Authors: Jeff Benedict and Armen Keteyian
About the Writer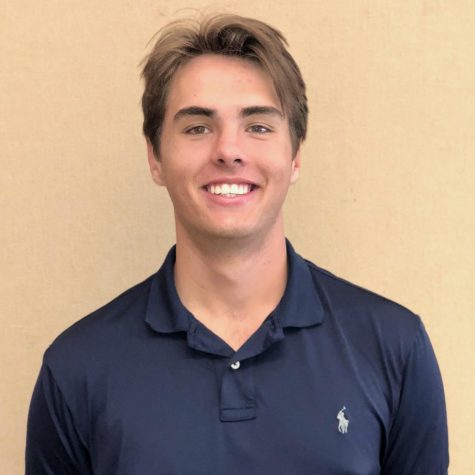 Max Flammer, Staff Writer
Sports-enthusiast and avid historian, Max Flammer is a junior at Seabury Hall.  He has attended the school since 6th grade. He was born on Maui; however,...