Kamana Kitchen Brings More International Flavor to Maui
Whether you're craving one of their vegan dishes, lamb curries, or dahl lentil soups, there is plenty to go around at Kihei's Kamana Kitchen.
After a long year or so of the empty restaurant space going to waste near the Kihei Foodland, Kamana Kitchen has taken advantage of this great location and large building to bring the flavor of India directly to Maui.
Whether you're craving one of their vegan dishes, lamb curries, or dahl lentil soups, there is plenty to go around. Each main dish is served separately and comes with a bowl of basmati white rice. The family style meal makes sharing easy and fun.
Not only is their food amazingly delicious, but the ambiance and decorations help to make it feel as if you may actually be sitting in India as you eat the soft Indian bread and listen to the soft and mellow Indian music. Along the walls there are beautiful pictures of India and different types of cloth that are culturally significant. Each table is adorned with a small light fixture, making it easier to see everyone at the table and socialize.
Everything is made fresh from scratch at Kamana Kitchen. The food is served at a pretty decent rate; the more people the longer it takes, as expected.
The smooth buttered garlic naan bread comes out still soft, but with a hint of crisp, and the rice is the perfect amount of moist and filled with flavor. A popular dish, the tiki masala, was creamy and well-seasoned with a perfect hint of spice from the ginger and chili pepper.
When you order a meal, there is an option of mild, medium, and hot spice to add, if any. My party chose the mild option. Every bite of food has the precise amount of spice; there was no bite that had more spice than another. The physical temperature was perfect as well. I began to eat the second my food came out and there was no burn, just a burst of spices and seasonings.
Finishing up the meal, the check does come quickly, so if you want dessert you may want to forewarn the waiter. Near the bottom of the check they draw out the tip percentages for you and give the total that would be payed for whatever tip you choose to give. This is a great addition for the people who aren't so great at math or just don't feel like pulling out their phone calculator to do some quick algebra.
Overall, Kamana Kitchen exceeded my standards and deserves an A! There was great service, amazing Indian food, and culturally rich ambiance.
About the Writer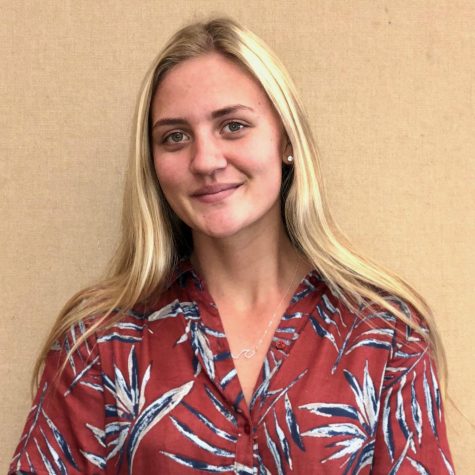 Kendra Hardy, Staff Writer
Kendra Hardy, born in the great state of Arizona enjoys the little things in life such as hiking and walking on the beach. Kendra and her family moved...