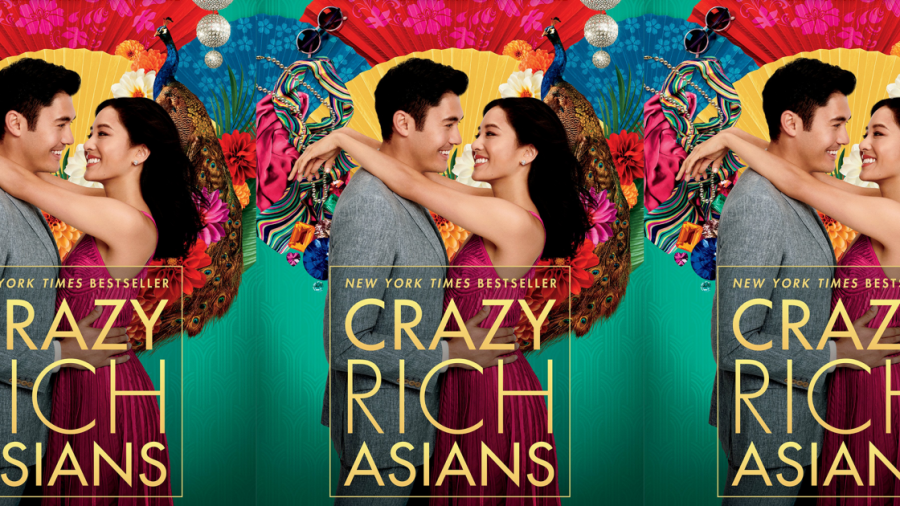 In a world with limited racial diversity in movie and television casts, "Crazy Rich Asians" is a breath of fresh air that may have opened the door for a more inclusive Hollywood. The movie is become the highest grossing romantic-comedy in ten years, making an estimated $165.7 million up until this weekend(September 30th) according to Huffington Post
"Crazy Rich Asians" puts a slight spin on the traditional romantic-comedy and follows the trials and tribulations of economics professor Rachel Chu, played by Constance Wu. Chu comes from a low-class background and a single Chinese immigrant mother. The plot begins when Rachel Chu comes to realize that her seemingly humble boyfriend, Nick Young (Henry Golding) is actually a member of the Young family, an affluent Singapore family with global ties.
Wu does an excellent job of portraying a strong, independent character who is able to stand up for what she believes is right. The raw emotion portrayed by Wu, however, is somewhat overshadowed by the predictably cheesy romcom overtone. The limited range of emotions shown by the characters doomed them to fall into basic romance tropes.
Vibrant colors decorate the empty spaces in the movie poster. This translates to flashy animations that are beautifully worked into the live action scenes. The fast-paced Chinese party music is certainly a soundtrack that is pleasing to the ears and matches the speedy lifestyles of those portrayed in the movie. At times the scenes become visually overwhelming, with the wealth of the characters being constantly mentioned. The ongoing stream of fancy cars and luxurious estates becomes annoying and monotonous after a certain point. However, it is to be expected from a movie called "Crazy Rich Asians'".
While the basic story has been done time and time again, the most impactful part of the film lies in having a full Asian cast. It is rarely seen that a American movie has multiple actors of Asian descent playing lead roles in one film, let alone an entire cast of Asian characters. Films like these represent the diversification of the film industry. They show that newer, more diverse films can be just successful as traditional films that laing and Asians swelling with pride over the achievements of the cast and director of the film. ck ethnic variation. The movie realistically displays the high expectations that are common among Asian families, especially powerful ones, and the pressure many face to be the best. Overall the movie is a decent romantic-comedy which will keep audiences chuckl
Our Grade: B
"Crazy Rich Asians"
Rated: PG-13
Length: 121 minutes
Genre: Drama, Comedy
Directed by: Jon M. Chu