Nonprofit Organizations to Help You Fulfill Your Service Hours
One of the most difficult parts of any Seabury student's academic career is fulfilling the community service hours requirement. A lot of times today, young people think 'how do I benefit?' rather than "how can I help make a difference?'  It is important for students to consider how offering their service within the community can better the community as a whole. Here are three non profit organizations that can help students not only fulfill their community service hours, but also show students how they can better the community doing things that they enjoy. 
Imua Family Services: Helping Realize  a Child's Full Potential
As the name implies, Imua Family Services' mission is to, "Empower children and their families to reach their full potential." Workers assist children with developmental issues and their families work through and overcome learning issues. They provide a wide range of resources from early child development, to an Imua Inclusion Preschool, to their weeklong summer camp, Camp Imua.
Imua Family Services Executive Director, Dean Wong says he, "wanted to work with the community to help to provide a voice for minority and special need children."  He went on to explain the services Imua Family Service provides are  primarily for children from infancy until the age of eight. Wong says that time is key to the personal, academic, and social success of a child, due to the fact that 90% of a child's brain is developed before the age of 6.
When asked how students could become involved with Imua Family Services, Wong suggested becoming a Camp Imua counselor, volunteering  to help organize a Dream Day through the Dream Imua program, or assisting with their social media presence.
For volunteering opportunities and more information visit their website at https://imuafamilyservices.org/ or contact them at (808) 244-7467.
Women Helping Women: Protecting Victims of Abuse
According to the National Coalition Against Domestic Violence, "On average, nearly 20 people per minute are physically abused by an intimate partner in the United States. During one year, this equates to more than 10 million women and men".
Women Helping Women is a nonprofit organization that helps domestic abuse victims and their mission statement is, "to end domestic violence through advocacy, education and prevention; and to offer safety, support and empowerment to women and children, victims of domestic violence." The organization strives to educate people about domestic abuse and support those who have been victimized. The organization provides a 24-hour confidential crisis hotline as well as advice and reassurance for those dealing with domestic abuse. Women Helping Women has provided comprehensive care and assists over 600 men, women, and children every year, providing a variety of programs that aid with intervention, rehabilitation, advocacy, and support.
For volunteer opportunities, contact them  at  [email protected], or at (808) 661-7111 for West Maui or visit their website, http://www.womenhelpingwomenmaui.com/ .
The Boo Boo Zoo: Assisting Animals Who Can't Help Themselves
The East Maui Animal Refuge or the "Boo Boo Zoo" is a sanctuary for injured animals. The Refuge is a no-kill, completely volunteer-run, nonprofit shelter for rehabilitating wounded and orphaned animals. They provide help to animals that would have otherwise died.  Their rehabilitation center cares for 300-400 animals at any given time, treating a variety of animals from household pets, to more exotic animals. Due to their large facility, the center is in constant need of volunteers to assist not only with the care of animals, but also to help with day-to-day operations and maintenance. Volunteer jobs include anything from carpentry, to electric and plumbing, to fundraising.
They can be contacted for volunteering opportunities at (808) 572-8308 or [email protected] . For more information visit their website, http://www.eastmauianimalrefuge.org/index.html .
About the Contributor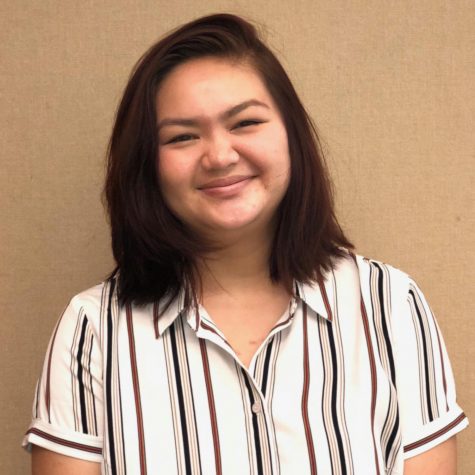 Taylie Kawakami, Staff Writer
A junior at Seabury Hall with an overactive imagination, Taylie Kawakami is constantly searching for outlets to control the overflow of continual inspiration....