Are You a Part of This New and Dangerous Fad?
Users do not know what exactly gets put into their bodies with the popular e-cigarette. Not only is there chemical vapor being pushed down your throat, or water bubbles forming on your lungs, but a lot of what comes out of e-cigarettes are completely unknown. As the e-cigarette becomes more popular, it has become apparent that "vaping" is becoming the gateway into normal cigarettes. Dr. Brent Fuller states, "The most dangerous aspect of e-cigarettes is that up until last year, they were completely unregulated and even today we still don't know exactly what's being inhaled." Recently, the new fad of "vaping" with the electronic cigarette has come to many schools across the nation. Is this new craze something parents and staff should be worried about?
A study released last year by the University of Hawaii Cancer Center Researchers found that teens who use e-cigarettes are more likely to start smoking tobacco cigarettes about one year after picking up a vaping habit. So yes, that one mistake of vaping in the school bathroom could put you into the 480,000 people that die each year in the United States from smoking cigarettes.
The Center for Disease Control and Prevention now ranks "vaping" as the most commonly used nicotine delivery product among the United States youth, with minors more likely to use the device than adults. An estimated 45% of high school students have used an e-cigarette and  26% of middle schoolers have used an e-cigarette across the state of Hawaii.  
The question now is, why do kids and teens want to inhale a substance they know nothing about? What makes them want to use an electronic cigarette? One of the most common reasons for users to take part in the activity of "vaping" is for the clout, or the attempt to fit it. This is when the gate is opened to the world of nicotine.
In an anonymous interview, a student vaper stated, "the reason I started [vaping] was because of the people around me. They would vape and then I would try it, and it would get addicting fast." Not only did they describe how they got into vaping but told why they continue to use the vape saying, "I started vaping as a social activity and then it turned into something I needed".
A second problem with e-cigarettes is nicotine, along with the chemicals being released into the lungs. When nicotine is absorbed into the body, a transient surge of endorphins in the reward circuits of the brain causes a slight, brief euphoria, making users want to feel the same additive euphoria again and again.

What exactly can parents and school staff do better or start doing to help prevent the use of the e-cigarette in schools? An interview with Upper School Head, Scott Winham, may give some insight into what Seabury Hall is doing in attempt to eliminate vape use.
Winham tells how the "fad" of vaping has been a serious problem within the past two-three years. "My hope is that the vape is at its peak right now and it will eventually go down," Winham states. When asked what he knew about vaping and what worried him most about it, he replied, "That it hasn't been studied enough."
Winham expressed that regular tobacco cigarettes are bad, yes, but at least users know what they are smoking. Tobacco cigarettes–and the use of them–have been studied for years now, unlike vaping.
Seabury Hall school policy deals with vaping on campus, and luckily for the kid, does not report it to police. Just like tobacco cigarettes, the e-cigarette has an age limit. Within the state of Hawaii the legal age limit to buy either tobacco cigarettes or the e-cigarette is twenty one. The upper school head of school, Scott Winham, says the reason they don't report underage vaping to police is "to try and give the student a chance to prove they will clean up their act."
What happens in ten or even twenty years when people develop a  disease, or cancer, that they never realized was coming? One of the most dangerous aspects of the e-cigarette are the things that are unknown.
UPDATE:  On September 12 the Food and Drug Administration declared that teenage use of electronic cigarettes has reached "an epidemic proportion."
About the Writer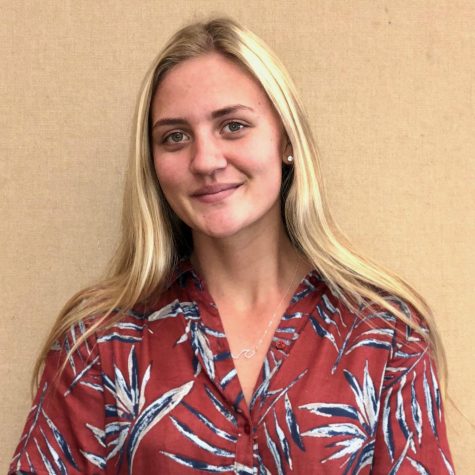 Kendra Hardy, Staff Writer
Kendra Hardy, born in the great state of Arizona enjoys the little things in life such as hiking and walking on the beach. Kendra and her family moved...