Film Review: 'A Quiet Place' defines the meaning of sacrifice for the ones you love most
Hang on for a minute...we're trying to find some more stories you might like.
In "A Quiet Place," if they hear you, they hunt you. True to its name "A Quiet Place" is truly a quiet film, which makes the film more intense.
"A Quiet Place" begins in an abandoned town that is raided by killer monsters. John Krasinski (who also directed this film) and his real-life wife Emily Blunt bring to life the roles of Lee Abbott and Evelyn Abbott who communicate through sign language within their family.
The Abbotts find themselves in a deserted supermarket where one of the Abbott children discovers a raucous toy and secretly brings it with him on the journey back home. A blaring noise is set off and fear rushes through the family's face.
The monster's attack is executed in such a way that viewers understand the type of menacing beasts the monsters truly are: blind and attracted to sound. With no control over the heart-wrenching situation, the family has no choice but to return home.
The story fasts forwards a year or so later to a pregnant Evelyn and young son Marcus (Noah Jupe who also starred in "Wonder") who is being taught the logistics of hunting and survival from father Lee. While daughter Regan (played by the amazing deaf actress Millicent Simons who was recently in the film "Wonderstruck") fights to participate in the daily hunt, she is turned down out of her parent's protectiveness.
From the beginning, viewers come to understand the bond the family has created with each other. While the family ties truly draw watchers to the film, the biggest grabber is the bond watchers create with the family. When the feel heartache, hope or lose, audience members feel it too.
Each event, thanks to Krasinski, is strategically thought out all the way down to the dramatic birth scene. Evelyn fights the urge to scream out in pain. Regan runs away from home because she is frustrated with her parent's decision to include her from the daily hunt. At some time, Marcus creates a distraction in order for his mother to deliver the baby safely. A tiny oxygen mask and wooden box were prepared for the newborn child to muffle its cry.
In an interview with Paramount studios, Krasinski's tells the interviewer that he really pushed to cast a deaf actress. Millicent Simmonds (Regan in the film) is powerful; her heart and soul can be seen shining through her beady brown eyes. Without Simmonds, the character itself wouldn't have any meaning, she represents a large part of aspiring young deaf actors.
The Abbotts' home, which looks more like a farmhouse, gives a sense of homeyness and feels like they are trying to make the best of such a horrible situation. The many different features in the home help the family minimize the risks of interaction with the creature whom navigate through sound. In this film, we see a world we know and another being stripped away by the sheer fear of noise, something we may take for granted every day.
A large part of the film is based on the musical score, and Marco Beltrami, the man behind the spine-chilling sounds, gives the audience a sense of hesitation. Beltrami says that "the film is truly intimate and contained in an interview with Film Music Magazine. As an audience member, you feel the tension in the score itself. With a low budget, they could not afford a full orchestra. Beltrami improvised using only a piano and drums creating almost a sound that feels suffocating.
Although "A Quiet Place" was overly hyped, it also portrays a clear message to the audience that director Krasinski wanted to get across about sacrifice and family and gives a new twist changing the perspective of horror films forever.
Our grade:B-
"A quiet place"
Rated: PG-13
Length: 1 hour 35 minutes
Genre: Horror/Thriller
Directed: John Krasinski
Starring: Emily Blunt, John Krasinski, Millicent Simmonds, Noah Jupe, Cade Woodward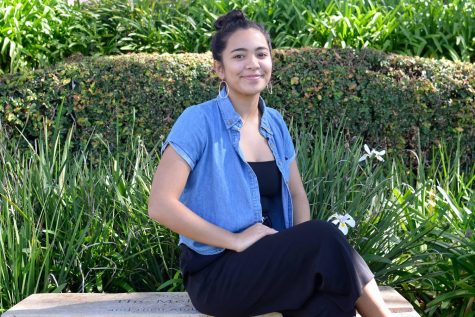 Mila Kehano, Staff Writer
Mila Kehano is currently a freshman at Seabury Hall. Born and raised on Maui, Hawaii, Kehano is an adventurous and enthusiastic person who enjoys traveling...