Don't namaste in bed, go to morning meditation!
Reverend Sara Shisler Goff creates a peaceful place in Seabury Hall's chapel for students and faculty to meditate every morning from 7:45 to 8:05 a.m. before school. Reverend Sara hopes to bring a new tradition to the community as she enters her first year at Seabury Hall.
Reverend Sara strives to make the chapel a place where everyone feels welcome. Likewise, she wants students to feel comfortable meditating, "It's something anyone can do with relatively no practice," said Reverend Sara.
These twenty minutes before school starts gives students a break from the stressful days and late nights of homework.
Shoes are left at the door, and students and faculty sit in a circle of chairs in the chapel. Sometimes, Reverend Sara begins to guide the meditation by giving the group a thought to reflect on and then proceeds to start the silent meditation. However, this is not the only form of meditation Reverend Sara leads during morning meditation.
Reverend Sara states, "Mostly, I create a space for student to do whatever meditation they want to do. If someone comes in and has never done [meditation] before, I'll teach them a way that they can focus on their breath and their different ways of doing that."
This meditation not only benefits students, but also faculty, staff, and administers. Ms. Melia Quiocho, Seabury Hall's library assistant, recently attended morning meditation.
During one morning session, Quiocho meditated with Reverend Sara under a tree, right outside the chapel. She arrived, and it was just the two of them. Quiocho states, "I didn't know how to meditate and it's just the two of us. Will I be successful? I sat down and asked, 'What are we going to do?' and she said, 'We are going to sit silently for fifteen minutes.'
Quiocho was confused by this. However, at the end of the fifteen minutes she felt relaxed, "I silently walked to the library, and it started my day very calm, and serene, and peaceful."
Reverend Sara brings a new sense of calm with her to Seabury Hall. Student and faculty should feel free to attend morning meditation every school day from 7:45 to 8:05 a.m. in the chapel.
About the Writer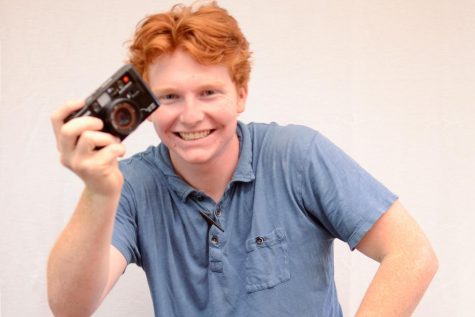 Clair Peck, Staff Writer
Clair Leverett Peck IV, a senior and Seabury's student body president, is a fun and original person to be around. He laughs a lot, sees everything in an...