The woman who can do it all: Seabury Hall's new chaplain Reverend Sara Shisler Goff
For some Seabury students, to be recruited to play volleyball in college, be accepted to nine different universities, and attend Yale might sound crazy, if not impossible. But not for Seabury Hall's new chaplain, Reverend Sara Shisler Goff, who has accomplished all of these things.
Reverend Sara was born in Prince Frederick, Maryland and attended Patuxent High School where she played both volleyball and basketball. She was recruited to play volleyball in college, but she decided not to play because she did not want to make a career out of the sport.
After deciding to attend Elon University in North Carolina, Reverend Sara received a bachelor's degree in divinity. She eventually went on to study at Yale Divinity School where she received a Masters of Divinity and a Masters of Sacred Theology. Upon completion of her graduate degrees, she continued her education and eventually received her Doctorate of Ministry at Episcopal Divinity School.
Her impressive achievements in the ministry did not sprout from a love of religion at a young age; rather, they started in seminary school. Reverend Sara states, "When I finally took a religion class in college, I thought this was very interesting, and it was something I finally liked studying and I figured that I would at least want to keep studying it while I was deciding whether or not to become a minister."
Reverend Sara explains, "I wasn't actually even sure when I went to seminary. A lot of people have a lot of different opinions about religion, and when people think of what a minister is, I never thought I would be whatever that was, so it took me a really long time."
The moment that Reverend Sara realized she made the correct choice came awhile after she was ordained. "This couple who had been trying a really long time to try have kids finally got pregnant with twins… they called me to come do a blessing for the babies hours after they were born. So, I was doing these little tiny blessings on their feet, and I was just like, 'This is so cool,'" says Reverend Sara.
When the opportunity arose to join the Seabury Hall community, Reverend Sara saw this as the perfect opportunity to pursue her passions: teaching and ministry. She explains, "In the last couple of years I've realized how much I really like teaching, because I really like learning, and I feel like if you're teaching you have to continuously be learning. So, being a chaplain was kind of like being in the best of both worlds."
Along with teaching and ministry, Reverend Sara has also had the opportunity to spread another love of hers: volleyball. "I've coached volleyball, played basketball… then I found out Deborah Draper was coaching the JV, and I was like 'I would love to help you.' So, I just kind of volunteered and it's been really great," says Reverend Sara.
She has taken the lead on coaching the second JV team, working with beginning volleyball players to build and improve the fundamentals of volleyball. Her smiling face and soft voice are perfect for new players who may be intimidated by the sport.
To beginning players, Reverend Sara advises, "Don't get frustrated, volleyball is a hard sport."
Reverend Sara's lovable nature perfectly compliments Coach Deborah's intensity, as the girls compare their relationship as coaches to be a "good cop bad cop" situation.
Sophomore Aryana Johnson, a player on Reverend Sara's volleyball team states, "She works really well with people who don't know a lot about volleyball, and she's good at teaching the basics."
Reverend Sara's love for coaching and teaching rises from her drive to open teen's eyes to the much bigger world that surrounds us. Reverend Sara says, "There's more to religion than the stereotypes. And I think kids know that but it's also helpful when we can all know a little bit more about why stereotypes are not enough."
But Reverend Sara hopes to also be the connecting link in everyone's beliefs. She says, "It's not like I'm the only person who knows things about religion. But I think what I get to do because I'm like designated as the chaplain is to kinda be that person who links if all together, and my soul focus is okay how can we bring a sense of spirituality into this."
Since the arrival of Reverend Sara, the Seabury Hall community has been positively changed with assemblies with guest speakers, morning meditations before school begins, and the presence of an actual chaplain.
Revered Sara works hard to incorporate spirituality back into students' and teachers' lives. She says, "Spirituality is a big part of life, so I get to be the one to remind everybody of that and try to create spaces where we can practice those kinds of things."
About the Contributors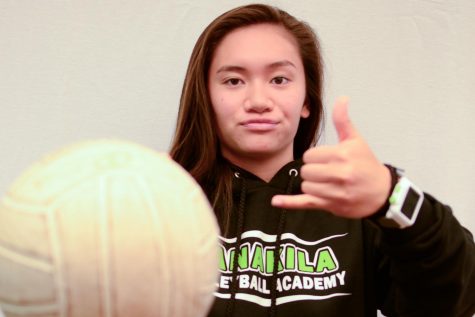 Erica Pilotin, Staff Writer
Erica Leimahinaanue Pilotin is currently a senior in the class of 2018 at Seabury Hall on Maui, Hawaii. Pilotin first came to Seabury Hall in sixth grade...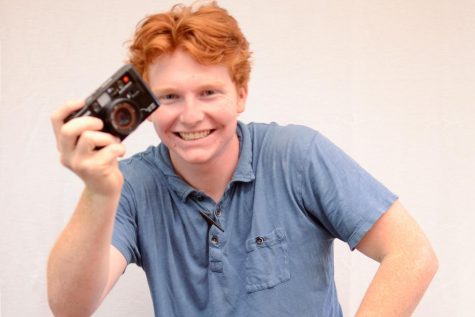 Clair Peck, Staff Writer
Clair Leverett Peck IV, a senior and Seabury's student body president, is a fun and original person to be around. He laughs a lot, sees everything in an...