Film Review: 'Fate of the Furious' is full of thrills for viewers
Since its first release in 2001, the "Fast and the Furious" franchise has kept moviegoers at the edge of their seats with jaw-dropping CGI and stunt work. Despite these logic-defying scenes, the movies have always left critics and moviegoers wanting more. This year's film "Fate of the Furious," directed by Felix Gary Gray, is no different.
Like most of the movies in the 16-year-old franchise, "Fate of the Furious" opens with a drag race. This year the race is held in Havana, Cuba where Dominic (Vin Diesel) and Letty (Michelle Rodriguez) are on their honeymoon. Dom is pinned against a Cuban gangster who attempts to confiscate his cousin's rolling garbage can of a car. He strips the car down to its engine and outfits it with makeshift Nitrous Oxide System (NOS) that could turn it into a speed machine or make it explode…or both.
Following the fast-paced race, Dom runs into the movie's main antagonist Cipher (Charlize Theron), and she tells him he is going to work for her and betray everyone he knows and loves. When he laughs at the thought, she shows him something on her phone that completely changes his tune. Because of this turn of events, the team has to be brought together again, but this time it is to stop their former leader.
Mr. Nobody (Kurt Russell) initially brings the team together to steal an Electromagnetic Pulse (EMP) device from the Germans. It is at this point where Dom begins his path of betrayal.
Since this is the eighth film produced by this franchise, people expect to see the same faces: Vin Diesel as Dominic Toretto, Michelle Rodriguez as Letty, and the rest of their crew, which consists of Ludacris as Tej, and Tyrese Gibson as Roman. There are other well-known actors in the film such as Dwayne Johnson as Luke Hobbs, Jason Statham as Ian Shaw, and Scott Eastwood as Little Nobody.
With this diverse and talented cast, audience members might expect them to work through their scenes flawlessly, but this is not the case in "The Fate of the Furious." Viewers may find themselves cringing at cheesy lines and awkward interactions.
The biggest change to the cast is the absence of Paul Walker who died in 2013; "Fate of the Furious" is the first film in the franchise released since Walker's death.
Overall, it is a good film with a great budget. It seems like money was no object with a final price tag of $250 million. But as we all know, you get out what you put in. The film has already joined its predecessor in hitting over $1 billion in box office revenue worldwide.
But despite the budget and well-known actors, the film still has the flaws that fans have come to know and love when it comes to the "Fast and the Furious" franchise. The most notable were the logic defying CGI, ridiculous car chases, and of course a few cheesy lines.
Whether you are a die-hard fan or a weekend moviegoer, this is a great film to see. With this latest release, new life has been brought to the franchise with a well thought out plot with many exciting twists.
Grade: B+
"Fate of the Furious"
Run Time: 160 min.
Genre: Action, Thriller, Adventure, Crime
Directed By: Felix Gary Gray
Cast: Vin Diesel, Dwayne Johnson, Michelle Rodriguez, Charlize Theron, Jason Statham, Tyrese Gibson, Kurt Russell, Ludacris, Scott Eastwood
About the Contributor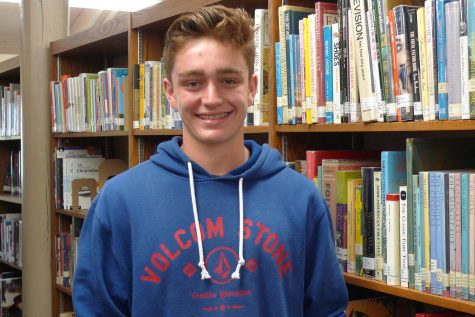 Jack Almeida, Staff Writer
Jack Almeida is currently a junior at Seabury Hall. He was born on Maui on January 7, 2000. Almeida attended St. Anthony for preschool and grade school...