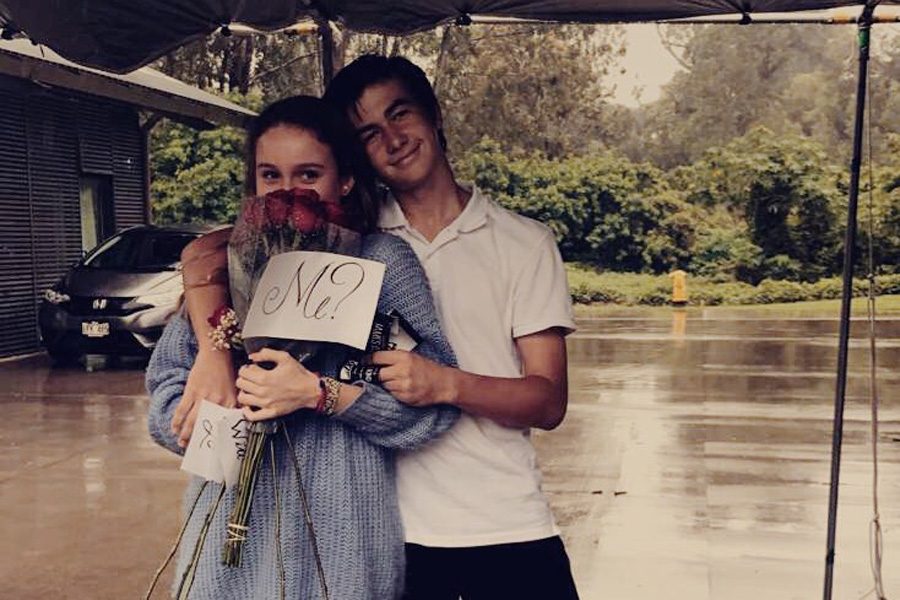 Courtesy of Lona Girardin
One of the most anticipated times during the school year is finally here: prom! Per tradition, Seabury students once again got creative with how they asked their dates to the dance in the weeks leading up to the event. These promposals showcased students' originality and playfulness.
Student council held a competition for the best promposal video. The couple in the winning video will be awarded two tickets to prom. This year's winner is sophomore Rafe Perrin, who asked sophomore Lona Girardin to the prom.
Prom will be held on Sat., April 8 at the Royal Lahaina Hotel. This year's theme is James Bond, and the dance is open to Seabury students, sophomores through seniors.
Winner: Rafe Perrin

Honorable Mention: Julian Askov

Honorable Mention: Kai Ponting