Brooke Brown looks to make a difference in the way students grieve
Brooke Brown, founder of the nonprofit organization Na Keiki O Emalia, is looking to help those who have lost a loved one in Maui. She holds meetings Mondays through Thursdays in a central Maui location.
Ever since Brown lost her daughter Emalia, she has had a passion to aid those who have lost a close friend or family member, and she will let nothing stop her from helping those in need.
In February 2014, Brown lost her daughter Emalia, a Seabury graduate and beloved community member on Maui, to colorectal cancer. Emalia's son was three years old son at the time, and Brown wanted to prevent her grandson from having mental health problems. She thought that Maui needed a place for kids to be able to handle the trauma from the death of their loved one.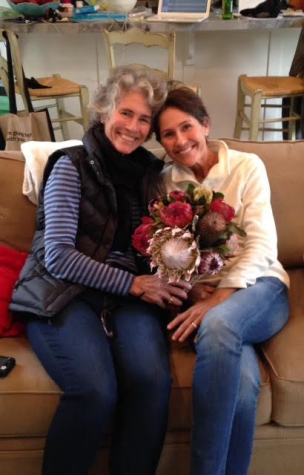 Brown said, "According to the U.S. census, there are 1,802 kids under 18 in Maui County who have lost a parent to this day."
Grief is not pathological; it's a process of living, and our culture does not make space for it, Brown said.
Brown claims her inspiration for creating Na Keiki O Emalia is a place in Portland, Oregon called the Dougy Center. "When I found out about the Dougy Center, I went, oh boy, that's what I want to create on Maui," she said. Since then, Brown has been able to form a group to help children through over a year of hard work.
Brown's hard work is finally paying off, as the first meeting began a couple weeks ago and was a success.
She has trained about 30 facilitators to help run the groups, and had about three kids show up to their first group session. Brown had about six to seven people already committed to coming to the first formal meeting on September 29, 2016. "Whatever you need is what we want to do," Brown said on her priorities in the group.
Although things look bright for Brown's group, she has even bigger plans in mind. Brown wants to have her own place so that she can hold groups anytime they want. She would also like to start activity days for the groups and maybe even their families.
Some ways those who have not lost a loved one can help is by spreading the word, possibly making a donation, or encouraging people you know that have lost a loved one to at least try the group.
Despite her loss, Brown is on her way to creating an organization that will be able to help anyone on Maui who has lost a loved one.