Giving back to Seabury's superhero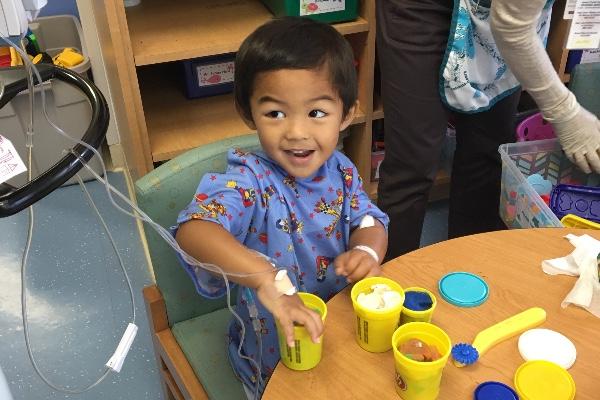 To the Seabury Hall students, Nainoa Higa is a walking bundle of sunshine.
As anyone who has seen Nainoa around the school's campus can assist, he is a friendly, innocent, happy, superhero-loving three-year-old boy.
The Higa family became a part of the Seabury Hall community when they moved here from Oahu last summer. Earl Higa, Nainoa's dad, is a Spanish teacher and senior advisor in Seabury Hall's upper school. Emily Higa is often seen around campus with Nainoa and Kainalu, Nainoa's younger brother. The family enjoys going to sporting events and playing outside with their on campus neighbors like the Craig family.
Nainoa was recently diagnosed with stage 4 rhabdomyosarcoma, a rare form of cancer that forms in the muscles of young children.
When the Seabury Hall community found out, students and faculty met together to brainstorm ideas to help out the Higa family. These ideas were soon followed through with a pass-the-hat fundraiser in assembly on Friday, May 13, which raised $9,700. The amount of money raised shows the love and support the community has towards the Higa family.
Throughout the past week, there have been student-run bake sales, a sophomore class car wash, and donation jars placed around campus.
The school has been working hard to raise awareness and funds to help support the family's medical expenses. The Higas started a Go Fund Me page, which has raised over $17,000 in three days.
Nainoa is a remarkable boy who has truly touched everyone around Seabury Hall. The goal of the school is to help the family in any way possible, and we want the Higas to know that we value the time they have lived on campus and we hope they can return soon.