Seabury Hall's Best Buddies program promotes friendship and spreads holiday cheer
On Friday, Nov. 6, red and amber leaves decorated the pillars of Seabury Hall's dining hall as pumpkins were unloaded from student's cars to spice up the tile pattern along the floor of the patio. A combination of joy and stress was written on the student volunteer's faces as streamers and lights were thrown across anything with a protruding object that could sustain the weight of decorations.
The Fall Ball was a dance put on by the Interact Club for the Best Buddies program where some of the group homes for disabled adults as well as the Best Buddies from Seabury Hall and King Kekaulike are invited to dance and celebrate the coming fall season. The Interact Club hosted this festive dance.
"Best Buddies is a student-run organization that works to foster friendships between individual with and without intellectually and developmentally disabilities. So, basically, it's a club that partners kids with and without disabilities, and it has fun events and friendships and all that kind of stuff," explained the president of the Best Buddies program here at Seabury Hall (and fellow staff writer on "The Seabury Tides") Scout Weymouth.
Weymouth has been a part of the program since her freshman year at Seabury Hall and has been given a lot of opportunities because of the program. This summer for instance, Weymouth traveled to the University of Indiana for a Best Buddies Leadership conference where around 2,000 kids met from all over the world to discuss the best possible ways to lead your Best Buddies group from your school or community.
Many Seabury students have seen a Best Buddy by the name of Patrick McGoldrick speak about the program here at morning assemblies. Best Buddies actually started out when Patrick McGoldrick's mother wanted Patrick to have a buddy. Most public schools have a special education program, so they have their buddies at school with them, and they were in a tight situation. Patrick's mom, Gene, approached Seabury Hall about starting a Best Buddies program, and that is how the program began in 2008.
In the Best Buddies program, Weymouth has formed a good friendship with her buddy Erin, who she has had as her buddy since she was a freshman. A special moment Scout recalls with her buddy is driving her home from an event and a song from the artist T Pain came on the radio. As Scout's buddy began jamming out to the hit song "Buy U a Drank," laughter ensued as they both started to sing the song lyrics in between their spurts of laughter. Ever since then Weymouth has a playlist of T Pain songs that she plays whenever she is driving with her buddy.
Students are encouraged to have maintain a strong relationship with their buddy over multiple years but it is not uncommon to be rematched depending on the situation.
The faculty advisor for Best Buddies is Susan Pirsch, Seabury Hall's counselor. Pirsch stated that the best part of Best Buddies is watching the students grow as people. "I see some really shy kids out dancing and breaking through some of their own fears which is really powerful for me to see because it goes both ways, the learning and the giving," Pirsch said.
Students may not fully realize the knowledge, laughs, and experience that you will gain out of becoming a part of Best Buddies.
"There is teaching that goes both ways, and the guys when they're up dancing going wild and nuts and our students are up there going wild and nuts, and you are like, there you are, you've lost your inhibitions," said Pirsch.
As Pirsch mentions, students can find themselves breaking out of their shells just as much as their buddies do. Best Buddies can be equally beneficial for multiple aspects to both people. The amount of laughs and joy shared can be worth the entire experience itself.
A special event to look forward to is the Best Buddies collaboration with Art With Heart coming soon this winter season on Saturday, Dec. 12.
"In December, we are doing a Christmas party and Art with Heart is going to come and teach people how to do Christmas crafts, with more stuff to come," said Weymouth.
With two of the most successful clubs at Seabury Hall collaborating, you can be sure to expect great things from this upcoming event.
Any students interested in the Best Buddies program can go up to Weymouth or Kaimana Neil any time throughout the year and talk about Best Buddies to get the information needed to start forming life-changing friendships with an amazing program.
About the Contributor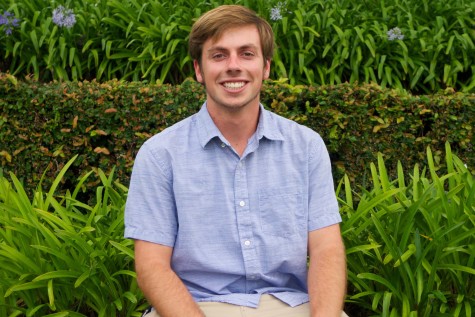 Juston Nees, Staff Writer
Juston Nees is a junior who has been attending Seabury Hall since the sixth grade. Nees founded the surf club at Seabury Hall, which meets at lunch to...