Film Review: Daniel Craig is back as Bond in 'Spectre'
Since 2006, Daniel Craig is the familiar face we know as James Bond. Through the past 50 years, there have been many different interpretations of James Bond. From Sean Connery to Daniel Craig, this franchise has grown in many ways. The growth continues with "Spectre" as the next big blockbuster in the James Bond series.
"Spectre," directed by Sam Mendes, is the most expensive movie created in the secret agent series. A message from James Bond's (Daniel Craig) past sets him on a path to uncover an evil organization. With M (Ralph Fiennes) battling the political forces trying to keep the secret service alive, Bond discovers the secrets of the sinister organization, Spectre. Daniel Craig's lack of emotion creates a serious movie with straight action.
On a mission in Mexico, James Bond kills two men planning to blow up a stadium of people. On a chase with Marco Sciarra (Alessandro Cremona), Sciarra is killed and Bond takes his ring, which is embedded with an octopus-looking creature. When he returns to London, M informs him of his suspension due to his inappropriate actions in Mexico. While M is under the pressure of C, the head of the privately-backed Joint Intelligence Service, C decides to close down the "00" section.
Disobeying M's orders, Bond heads to Rome to attend the funeral of Sciarra, later that evening he visits Sciarra widow, Lucia. Through the power of persuasion, Bond gathers information from Lucia about Spectre. Bond then attends a Spectre meeting; to pass the security, he wears the ring of Sciarra.
Sneaking into the meeting, Bond listens in on the plans for Spectre and he identifies the leader, Franz Oberhauser (Christoph Waltz). Hiding in the crowd Bond thinks he is safe, but is mysteriously identified by Oberhauser. He then runs away, and is chased by Mr. Hinx (Dave Bautista). Bond jumps in his Aston Martin, which he stole from Q (Ben Whishaw), and begins an intense car chase across Rome. Two of the fastest cars zoom down the streets and alley ways of Italy.
After coming to a dead end and fleeing the scene being propelled by his seat and parachuting away. Bond casually walks away with no care in the world. During the car chase, Moneypenny informs Bond of a reference he heard in both Mexico and the meeting that will lead to Mr. White, a former member of Quantum, a subsidiary of the Spectre organization. Bond also asks her to investigate Franz Oberhauser, whom the world believes to be dead.
Bond travels to Austria to find Mr. White, who asks Bond to protect his daughter, Dr. Madeleine Swann (Lea Seydoux), who will take him to L'Americain. This in turn leads him to finding Spectre, after the conversation, Mr. White decides to take his own life. Bond later locates Dr. Swann who is kidnapped by Hinx. After chasing them down and saving her, the two meet up with Q, who discover the ring of Sciarra links to previous missions. Swann, frustrated and annoyed, reveals that the L'Americain is a hotel room. Bond and Swann travel to the hotel in which they discover a secret room Mr. White built. This room gives them co-ordinates to a crater in the desert where they believe they can find Oberhauser.
After finding the evil mastermind Oberhauser, Bond makes a confident remark stating why he came to find him. He tell Oberhauser that he came to kill him, and Oberhauser responds with his intentions of killing Bond. After a few minutes of dialogue, the story begins to kick up again. Oberhauser captures Bond and attempts to kill him, but he is always having a trick up his sleeve. Escaping from Oberhauser, blowing up his base, and taking down every bad guy in his way, Bond seems to never disappoint the audience. But the explosion of Oberhauser's base isn't the end to this blockbuster.
In every Bond movie, there is always the return of the enemy's awful aim. Bond never misses any shots he takes, and Mendes never misses how to please the crowd. Keeping this 24-movie series alive, with the action-packed fight scenes, and the huge explosions, Mendes has created another masterpiece. The ending raises questions about what will happen next, and what will happen to Daniel Craig or the series as a whole.
After two intense scenes ending the movie, Bond drives away with Swann in his old car. Another spectacular spy screenplay, that is great movie to watch if you're looking for a way to pass time. Arguably one of the best James Bonds in the franchise, Daniel Craig will hopefully return in the 25th movie. After almost 10 years, will Daniel Craig return with another movie, or will he be a specter and disappear?
Our Grade: B
"Spectre"
Rated: PG-13
Length: 148 minutes
Genre: Action, Adventure, Thriller
Directed By: Sam Mendes
Starring: Daniel Craig, Christoph Waltz, Léa Seydoux
About the Contributor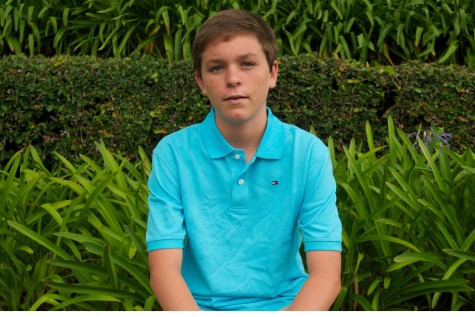 Aiden Gera, Staff Writer
Aiden Gera is a freshman attending Seabury Hall, and this is his first year attending the school. Gera was born on Maui and has lived here his whole life...