Straight outta West Covina: Mr. Batchelder brings his California experience to Seabury Hall
When you hear the title "dean of students," you might think: mean, scary, rude. But Mr. Guy Batchelder, Seabury Hall's new dean of students, breaks those stereotypes with his winning smile and welcoming personality.
Batchelder, also Seabury Hall's new football coach, has jumped into island life with both feet. He landed on island only a few days before meeting his advisement group at freshmen orientation, and he has not slowed down since as he has gotten to know Seabury Hall's student body.
Batchelder was born in West Covina, California, a town of 107,000 people located near Los Angeles. He lived there until his family moved 190 miles north to Visalia, located in the San Joaquin Valley of California.
Batchelder started his career in football when he was eight. He played for his high school team the Golden West Trailblazers, and continued playing football through college. Besides football, Batchelder also ran track as a sprinter.
He was heavily recruited from junior college for football by Boston University. Batchelder had opportunities to turn professional, but had an injury in his leg, which led to six operations.
Batchelder said he has always had an interest in education, but he was equally pulled towards professional football. "Taking young players and experienced players, putting them together on a team, watching them unify together, become one, believe in one another like a family," Batchelder said.
Even though Batchelder did not become a professional football player, he got a degree in health science and got his teaching credentials at Fresno State University in California. "Education is far more important than athletics. That is what's going to carry you through life. Sports may be a tool that will help you get into the direction you need to get to, but education in the end is the most important," stated Batchelder.
In his college and high school years, Batchelder's coaches motivated him to go into education. "They were instrumental, and they made a difference in my life, and I wanted to pay that back," Batchelder said.
Batchelder has been teaching for about 20 years working at several different schools in the same district in California, and several different positions, including: athletic director, administrator of junior high, health teacher, P.E. teacher, and social science teacher. He also coached many different sports.Other than working as a dean and a coach, he also has a realtor licence.
Julian Askov, currently a freshman in Seabury Hall and is the starter kicker and tight end for the football team, described Batchelder in three words: funny, motivated, and humble.
Askov said "Batchelder brings a lot of different strategies and makes us push a little harder." And "He is a phenomenal coach and he's also a really nice guy outside of coaching."
Even though Batchelder loves coaching the football team he loves being in the water and when football season ends he aspires to hit the beach daily.
When Batchelder is not on the sidelines cheering on Seabury Spartans, he is cheering on his favorite NFL team: the San Francisco 49er's "They were not only good players, but they were never in trouble," said Batchelder when talking about the San Francisco 49er's.
Batchelder is enjoying Seabury Hall and the island life. "Everyone's been really friendly, and it's been a warm aloha since I've been here," stated Batchelder.
If you see Batchelder walking around campus, go talk to him. He isn't the mean, scary dean of students but a friendly man who wants to meet, and get to know you.
About the Contributor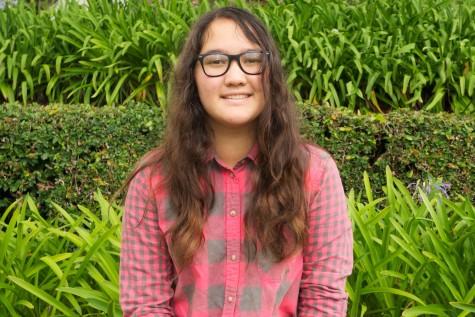 Zofia Kayian, Staff Writer
Zofia Kayian is currently a freshmen at Seabury Hall. Kayian was born and adopted from Kazakhstan in Asia, when she was six months old. When Kayian was...