DVD Review: 'The Theory of Everything' moves viewers with its powerful acting and storytelling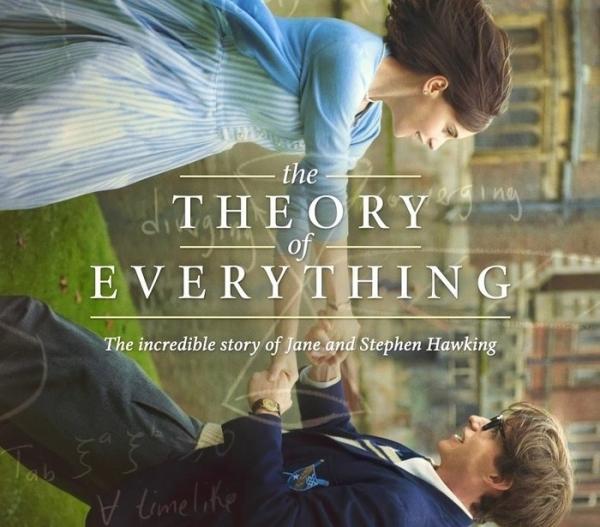 A work of art that is able to flawlessly demonstrate its purpose and evoke deep, complex emotions is a true masterpiece. That being said, I believe that the 2014 film "The Theory of Everything" can truthfully be described as a masterpiece for its combination of skilled directing, phenomenal portrayals, and powerful story.
Directed by James Marsh, who also directed "The King" and "Shadow Dancer," "The Theory of Everything" is a biographical drama following the life of Stephen Hawking, a brilliant British scientist who is acknowledged around the world for his intelligence and groundbreaking discoveries in the field of physics despite the fact that a degenerative muscle disease prevents him from speaking or moving.
The film begins with Hawking as young man and shows how his life progresses through adulthood until today. The film does a brilliant job of capturing the scientist's life, weaving in romance, humor, and drama seamlessly throughout the course of the movie.
The story of Hawking's life is also truly inspirational. As a young adult, he was diagnosed with amyotrophic lateral sclerosis, motor neuron disorder similar to Lou Gehrig's disease. Doctors said that his chances of survival were incredibly slim and that he would only have another few years to live. However, while his hardships put considerable strain on his relationships, almost fifty years later the man is still alive and coming up with new groundbreaking scientific theories on a regular basis.
Hawking survived the disease, but was paralyzed, so with help he designed a chair that he could control by using what little motions he could still perform. Just when he started to show signs of improvement, he was struck with pneumonia, and permanently lost his ability to speak. So to conquer this obstacle, a machine was designed that would speak for him when he looked at words on a screen.
Eddie Redmayne, who plays the iconic scientist, demonstrates the moral of this film by continually showing the loss of hope and the strength to keep pushing forward by expertly portraying complex emotions. His story shows us that even though life will try and knock us down, we can always do something to fight back, and survive.
The best thing about this film without a doubt is the acting. Lead actor Eddie Redmayne won an Oscar for best actor for his portrayal of Hawking in this film, an award that was most definitely deserved. He is able to step into the role of such an iconic man so perfectly that someone watching almost has to remind themselves that they are watching an actor, not the real person. In addition to acting out the entire process of paralysis that Hawking endured, he touches on every single emotion that Hawking no doubt felt.
Lead actress Felicity Jones also gives an amazing portrayal of Jane Hawking, Stephen's wife. Her support and love for her ailing husband is heartwarming, and the visible strain that she herself endures from the whole ordeal is accurately and emotionally displayed through Jones. and several other of the supporting actors and actresses, including Tom Prior who plays Hawking as a teenager, David Thewlis (Hawking's Colleague Dennis Sciama), and Harry Lloyd (Hawking's friend Brian) give great performances as well.
The movie is certainly difficult to watch in some places. When Hawking gets diagnosed with the disease, the emotions that Redmayne expertly displays causes the audience to form a connection with the scientist, and feel the same emotions that he shows throughout the course of the movie. Throughout the film, there are several other moments that can easily cause both tears of joy and sadness.
"The Theory of Everything" is certainly a phenomenal tribute to Stephen Hawking. It is now available on Itunes, Netflix, or DVD. I would definitely recommend this film to someone looking for an entertaining, thoughtful, and emotional movie.
"The Theory of Everything"
Our Grade: A
Length: 123 minutes
Rating: PG-13
Genre: Biography, Drama
Director: James Marsh
Starring: Eddie Redmayne, Felicity Rose Hadley Jones, Tom Prior, David Thewlis