Review: 'Seventh Son' is a flimsy attempt at fantasy
Since it looks like a film straight out of beloved childhood fairy tales like the "Sleeping Beauty," I had high hopes for "Seventh Son." However, I walked out of the theater confused and a little shocked. There are a few good moments and some good laughs here and there. Yet, overall, the movie falls short of the fairytale style and plot that I expected.
Directed by the Russian director Sergei Bodrov, the film, based the novel "The Last Apprentice: Revenge of the Witch" by Joseph Delaney, takes place in an unnamed fantasy world. The movie opens with the imprisoning of a witch named Mother Malkin, by a young knight, Gregory. Fast forward many years later and Mother Malkin (Julianne Moore) has regained her powers and breaks free from imprisonment. Seeking revenge, she confronts her now aged imprisoner Gregory (Jeff Bridges).
Gregory, titled a "spook" (a person who deals with otherworldly beings), loses his current apprentice at the hands of Malkin. In order to defeat her he must find himself a new apprentice. Enter Thomas "Tom" Ward (Ben Barnes), a scrawny farmboy with big dreams and the gift of visions. For an unexplained reason, it is important that Tom is a "seventh son of a seventh son" (a confusing term used quite often), a prerequisite to becoming a spook's apprentice. The two then set off on a journey to train and defeat Mother Malkin and her family of witches before they can regain power and plunge the world into chaos.
Conceptually, the plot is very appealing and has the potential to be executed quite well. Unfortunately, the writers often leave out very large portions of backstory that are needed to make the movie understandable. For instance, in one scene Gregory mentions the fact that a ghast (an undead soul) is "level six" which is a very shocking statement for a fantasy movie. Are they within some sort of video game? Was it simply a bit of fan service for a geeky audience? It is impossible to tell as they never elaborate on this. There are many unanswered questions that still linger long after the final battle.
Besides that, the writers give no real dimension to the characters. Their reactions and interactions with each other are awkwardly presented and obviously scripted. Even the inclusion of a "forbidden romance" that Thomas conducts with a witch progresses far too fast for their connection to be dubbed realistic.
As for the actors themselves, they do not seem to truly engage in their characters. Perhaps the lack of a competent script left them without the direction to truly shine. Bridges and Moore are well versed actors who are highly praised, yet there is a strong lack of relatable emotion in this case, which came as a shock. With a cast like this, one would expect a fantastic experience, yet it falls short of expectations.
The only redeemable aspect of the film are the brief moments of comic relief. The movie features a comic approach to many scenes, while at the same time trying to convey the seriousness of the plot. This is an almost impossible task for this movie. There are moments that are broken apart by badly placed jokes such as a scene following a character death taking jabs at Gregory's alcoholic tendencies. While these do bring some light to the film, they are not woven into the film well enough to provide any enjoyment.
Overall, "Seventh Son" has lots of potential to be a great film. It features a stunning cast and an engrossing overarching story. However, the lack of a good script or direction diminishes all of this. Perhaps the film looked good on paper, but in execution the film is poor and filled with holes.
Our Grade: D
Run Time: 102 minutes
Rating: PG-13
Genre: Action, Adventure, Fantasy
Director: Sergei Bodrov
Starring: Jeff Bridges, Julianne Moore, Ben Barnes
About the Contributor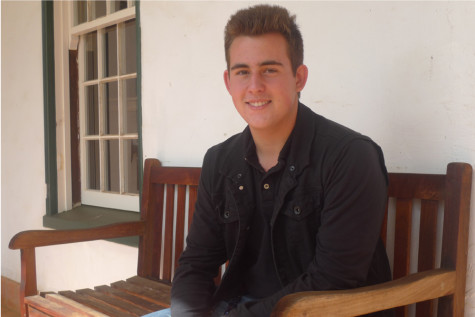 Owen Meadows, Staff Writer
Owen Meadows is a junior at Seabury Hall, and he has attended the school since the sixth grade. Meadows was previously a staff writer for "The Seabury...